Free Interior Photography Mini Course
You just saw how much attention to detail interior photography requires before you even begin setting up a camera. My 3 day interior photography mini course has ideas, tips and exercises to help you master it.
You don't need anywhere fancy, but by completing them you'll know the most common issues to watch out for - and how to overcome them when they arise.
Here's just one example...
Converging geometry is an uncomfortable distraction, but...
you feel invited into the space if it's clean and straight.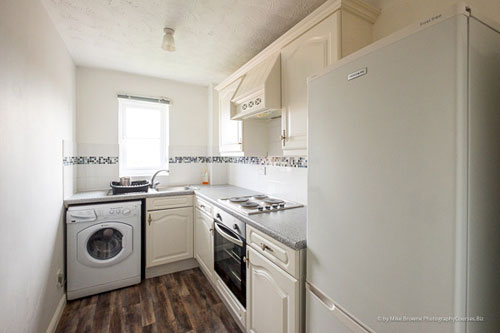 Imagine how un-inviting the green kitchen above would have looked if it wasn't clean and straight...
So give me your details and I'll send the 1st part right now...
By practising what I'm going to send you at home, you'll have experience and know what to do when it's somewhere that matters. Instead of feeling confused as you spray and pray and hope for a good one, you'll feel confident and know how to nail it.
The exercises I'll send you can be done anywhere - but you've got to actually do them to gain experience and make your imagery what you want it to be. Examples and instructions are included so it's nice and easy for you.
Thanks for coming by. See you on the other side...