Choreography Of Composition
How to dance with your camera
On-demand webinar
Approx 60 minutes
Watch and Re-watch as many times as you like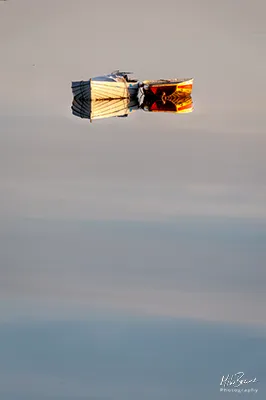 It's not merely a beautiful subject or location that makes a great image. How you portray it and it's surroundings through your camera makes the difference between boring - and brilliant.
If you photograph an every day scene, like two little boats on still water the same way everyone else does, it's boring because people have seen thousands of virtually identical images already. But if you think up a different way of looking at them, such as leaving the sky out of the composition and putting the subject somewhere unexpected, it becomes more noteworthy.
When you think different, you see and shoot different - and that brings a whole new dimension to your photography.
Composition is not a camera function - you gotta move your body

You can move the sun around the sky, move to to a different side of the subject, raise and lower the horizon in relation to the subject just by moving your body. This is how to move elements around in the viewfinder so they look fantastic. Like arranging furniture in your home or ornaments on a sideboard.
Composition isn't complex, it just requires attention to detail, a bit of thought and knowing how to dance with your camera.
In this webinar we'll explore what works, what doesn't, why it doesn't work and how to make it eye-catching, different. Plus the rarely mentioned impact focal length and other camera related aspects have on composing great photos.

Thanks for an awesome webinar Mike.
Have learnt lots today. As always webinar easy to understand and very well presented. Please keep them coming...
---



Highly recommended webinars
I have so far attended two webinars. Both were very thorough, easy to follow and educational. The pdf presentation is available to keep, plus the webinar recording is available to watch for seven days.
I feel I have learned loads and may very well sign up for one of the longer courses soon.
How it works
Once you've purchased a ticket you will receive a thank you email with an auto-login link that will take you directly to the webinar page in our Learning Centre, the email will also contain your login details.
On-demand webinar approx 60 minutes
Watch and Re-watch as many times as you like, in your own time with pause function now available

Enjoy a risk free 100% refund guarantee

Valid for 60 days from purchase