The Magical Mystery Of Light
Light makes - or breaks an image
On-demand webinar
Approx 60 minutes
Watch and Re-watch as many times as you like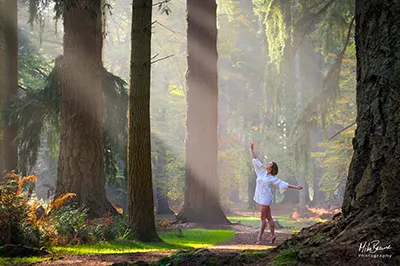 Photographers are always talking about light and its qualities. Light will make, or break an image no matter how well composed or beautiful the subject is.
Light is magical and strange because it's rarely visible. You can see the light source like the sun and what it's landing on, but not the light itself. Learning how to recognise the way it behaves, where and how to find the best light then exploit its qualities is a sill to be mastered.
But what are qualities of light? And how do you see or capture them with a camera if it's invisible?
Bright doesn't mean it's 'Good' - low light doesn't mean it's 'bad'
All light is good. You have to match it appropriately to the image you're making. Using light and shade to create mood and provoke emotions. Using it to take your viewers on a journey.
In this webinar you'll discover how to 'see' light and recognise its qualities. How to use it appropriately and how just by moving a tiny amount or waiting just a moment, you can exploit it.
If you're a beginner this webinar will give you direction and insight if you're more experienced - light is everything in photography.


Mike Browne is an inspirational educator.
I did his Magical Mystery of Light Webinar on the 17th July 2020. He spoke about the quality of light vs quantity of light, light and composition, how to see light, different types of light, shadows and highlights and went through different real life scenarios. It is a must webinar for anyone struggling with light or wanting to know more on the subject. Really worth the investment.
---


I've just watched Mike's Mystery of...
I've just watched Mike's Mystery of Light webinar. He is one of the best trainers out there. This is the first time I've paid for a webinar and it was worth every penny. Thanks Mike.
How it works
Once you've purchased a ticket you will receive a thank you email with an auto-login link that will take you directly to the webinar page in our Learning Centre, the email will also contain your login details.
On-demand webinar approx 60 minutes
Watch and Re-watch as many times as you like, in your own time with pause function now available

Enjoy a risk free 100% refund guarantee

Valid for 60 days from purchase