Personal 1-2-1 Photography Training
It's just you and me - so everything is relevant to you
Everyone is at different levels and like different genres of photography, so there is no set itinerary and all levels are welcome. Your private photography training will go at the right pace for you and concentrate only on your needs, skills and confidence.
If you're new to this, no worries about being left behind or slowing others down. And if you're already seasoned, you expertise won't be held back.
Expect to acquire fresh skills, enhance your current ones, deepen your comprehension, and foster innovative approaches to harnessing photographic techniques.
What would you work on?
Camera controls and settings
Composition & light
Which lens to use
Finding images
Decisive moments
Thinking like a photographer (as opposed to just someone with a camera)
File management
Post production
Confidence ...
Whatever you want to improve, please ask...
What to expect
I ask you to bring five images you're delighted with, and five you're unsure why they didn't meet expectations. These are really important because they tell me what we need to work on most. You can ask me anything and I'll help you work through issues you're currently stuck on.
I'll set practical tasks for you, ask you questions that'll make you think about what you're doing - and help you find answers that'll lead to your desired outcome.
I want you to leave with new insights and feeling confident - rather than a few nice photos you don't know how to repeat.
There's little value in me pointing out pretty pictures and just telling you what settings to use. I want you to get some great images, but as your private photo trainer my priority is to help you find solutions and achieve what you want from an image.
I ask for a non-refundable deposit payment. Once we have set a mutually convenient date I'll send you an invoice for the balance payment which will be due 2 weeks before the 121 day.
Where we do it
Basically it's your choice, though beyond 50 miles of Ringwood, Hampshire, UK may incur additional cost. We can discuss it when you book.
We have the New Forest and its cattle and wild ponies, the sea, boats, two major towns near-by if 'urban' is your thing...
Your tutor at a glance
I'm flattered to have been called the UK's friendliest Photography Expert (Thanks 500px!).

I'm proud to have made hundreds of videos and spent thousands of hours teaching people like you to see more beauty in the world every day (and to capture that beauty), by thinking like a photographer.
My YouTube channel has served more than 26 Million views and has more than 260,000 subscribers.
I've appeared on TV shows and been asked to speak at some of the best photography events on earth, such as:
Xposure International Photography Festival, Sharjah, UAE
The Photography Show, Birmingham, UK
I've enjoyed a wonderful career as a photographer, presenter and teacher. I even trained as a teacher so that I could reach my full potential and enable others to reach theirs.
As a photographer, I'm proud to have won multiple awards:
Petapixel TopTen Youtube Trainers list
x3 Xposure International Photography Festival Awards
Fuji Commercial - X2 Fuji Wedding
Kodak Gold
14 Master Photographers Association Awards
And I've been lucky to have had exhibitions at prestigious venues such as:
The Master Photographers Association
Royal Photographic Society
Romanian Embassy (London)
Xposure Photography Festival - others...
When not teaching photography I also have a role as a brand ambassador for ClickASnap.com and I have written for publications such as:
Ephotozine
DSLR User magazine
Professional Photographer
Photography Monthly - others...
Trumping all of this, my proudest achievement to date is the huge number of wonderful 5* reviews on Trustpilot and Google - written by people like you after completing my courses. This is what inspires me to continue creating courses to help more people fall in love with photography.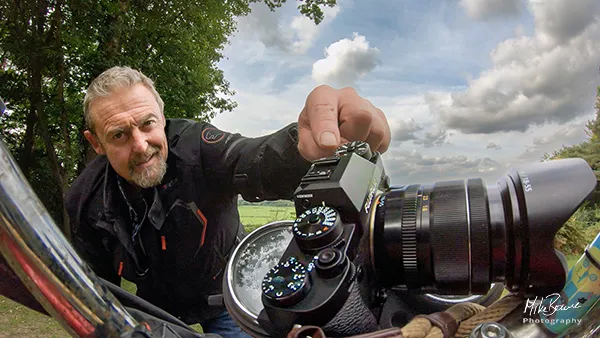 Xposure International Photography Festival - Sharjah, UAE