About us
Hi, I'm Mike.
School wasn't my strong suit, partly because I didn't know I'm what they call dyslexic, so at fifteen I walked out without any qualifications and got a job on a farm driving tractors, before moving onto trucks and diggers a few years later.
Photography was my hobby and I'd takes the camera out into the New Forest looking for photos and loved it when I got a 'good one'. Unfortunately they were kinda rare because I wasn't very good at it!
Today I've received 3 Gold awards from His Highness Sheikh Sultan bin Ahmed Al Qasimi, deputy ruler of Sharjah in the UAE, at the prestigious Xposure International Photography Festival where I'm privileged to have become friends with some of the finest photographers and speakers on earth. I shoot commissions, speak, teach and lead photo workshops worldwide.
Don't get me wrong, driving combines and earth movers was fun, but didn't exactly brim the soul with joy and fulfilment. I had all the good stuff people want in life; security, nice place to live, shed full of motorbikes and a loving relationship. So why was I unhappy? Something was missing and I thought there must be something wrong with me. Though I didn't know what I wanted, I knew this wasn't it.
In 1989 I quit a secure job, ended the relationship (which broke both our hearts) sold everything that didn't fit in a backpack and bought a one way ticket to the other side of the world to see what would happen. A year and many adventures later, a life changing conversation in Africa lead me back to the UK to train as a photographer...


Mike is unabashedly charming and genuine, exuding a sort of warmth that has earned him the nickname "UK's Friendliest Photo Expert," and many a photographer's respect. No matter the topic, no matter how complex or simple, exciting or mundane, Mike brings it to life.
interview with DL Cade - editor In Chief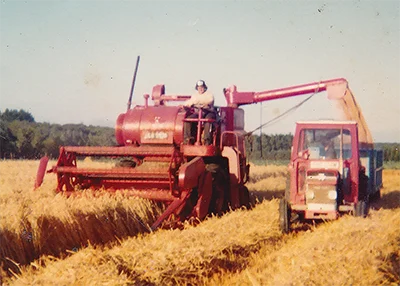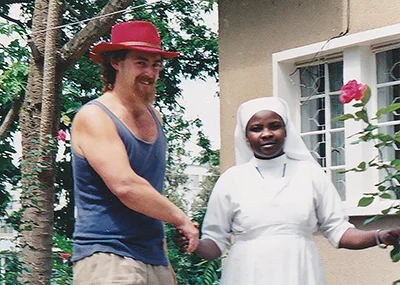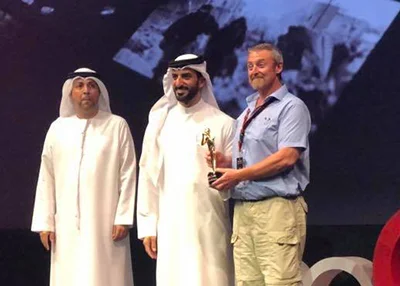 I took a year off, enrolled on a city and guilds course and talked my teacher and his colleagues to take me on some jobs with them. I worked unpaid just to learn and when not with them, spent every hour of every day practising.
Back then, 36 exposures cost around £10 to develop and print. I was living on £45 a week and couldn't waste a single frame. Every image had to be carefully considered and this is probably where the foundation of my current teaching evolved. Thinking like a photographer - because cameras don't take pictures, we make pictures.
Employment services let me to use their facilities to work through the phone book cold calling potential clients. I hit the streets with a portfolio visiting industrial parks, hotels, bridal shops and a business began to grow.
Today my photography services are used by clients ranging from global companies and SMEs - to wedding couples. I lead photography workshops in the UK and beyond and am privileged to speak and teach at some of the most prestigious photography events and have picked up a few awards along the way. I'm delighted my online courses continue to receive wonderful reviews from around the world.
I'm the luckiest guy in the world to do what I do and experience adventures in so many different cultures and situations.
There's a CV / bio below - but first I want to introduce you to...
Emmalene Churcher
PA and Superwoman
Emmalene didn't think she should be in the 'about' section, but I'm going to introduce her none the less.
As you can imagine I need someone to handle the everyday nitty gritty like customer support, bookings, diary, VAT, emails etc. All those essential tasks take time and keep the boat afloat - and that's where the irreplaceable Emmalene comes in.
Qualified in marketing, Emmalene's been an Alpine chalet host, a snowboarding instructor, worked in the exhibition and print industry and even oil and gas! Her creativity comes in the form of helping shape and implement my ideas, keeping me on track and stopping me throwing my tech devices out of the nearest window...
Emmalene and her husband have become two of my very best friends and live nearby with their two young boys and dog called Buster.
We've worked together since 2017 and I absolutely couldn't do it without her.
Your tutor at a glance
I'm flattered to have been called the UK's friendliest Photography Expert (Thanks 500px!).

I'm proud to have made hundreds of videos and spent thousands of hours teaching people like you to see more beauty in the world every day (and to capture that beauty), by thinking like a photographer.
My YouTube channel has served more than 26 Million views and has more than 260,000 subscribers.
I've appeared on TV shows and been asked to speak at some of the best photography events on earth, such as:
Xposure International Photography Festival, Sharjah, UAE
The Photography Show, Birmingham, UK
I've enjoyed a wonderful career as a photographer, presenter and teacher. I even trained as a teacher so that I could reach my full potential and enable others to reach theirs.
As a photographer, I'm proud to have won multiple awards:
Petapixel TopTen Youtube Trainers list
x3 Xposure International Photography Festival Awards
Fuji Commercial - X2 Fuji Wedding
Kodak Gold
14 Master Photographers Association Awards
And I've been lucky to have had exhibitions at prestigious venues such as:
The Master Photographers Association
Royal Photographic Society
Romanian Embassy (London)
Xposure Photography Festival - others...
When not teaching photography I also have a role as a brand ambassador for ClickASnap.com and I have written for publications such as:
Ephotozine
DSLR User magazine
Professional Photographer
Photography Monthly - others...
Trumping all of this, my proudest achievement to date is the huge number of wonderful 5* reviews on Trustpilot and Google - written by people like you after completing my courses. This is what inspires me to continue creating courses to help more people fall in love with photography.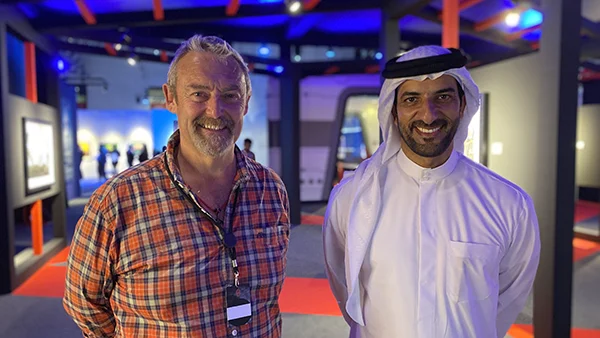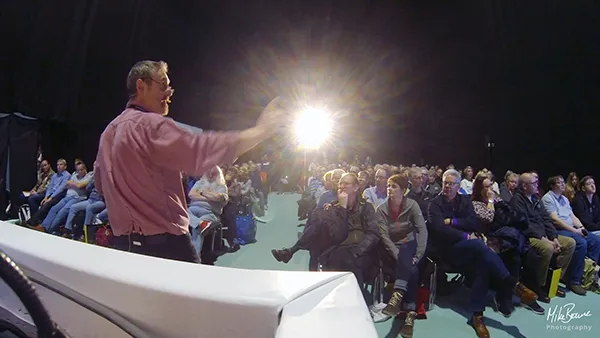 Xposure International Photography Festival - Sharjah, UAE