Zero To Hero Stories
Inspiring articles from photographers like you...
Our amazing students share their personal photography journeys and they've blown us away with their determination and commitment. Some have turned pro, won awards etc, but most have just elevated their image making to a whole new level of excellence and something they feel justifiably proud of.
Please inspire others by sharing your Zero To Hero story too...

If you're not feeling confident about writing it, don't worry we'll help you...
---
At 58 and retired I don't feel in a position to make photography my business, but I take my camera wherever I go and shoot every day. I take pictures of what I see on my way; mainly animals, nature and architecture. Following on from the courses I started still life and also looking for more traditional looking images. I'm always in danger of looking at my work and being disapointed because I'm not that great, or my images aren't that sharp. What I never expected was that anyone in the world who was also into taking photos to say that they like my images!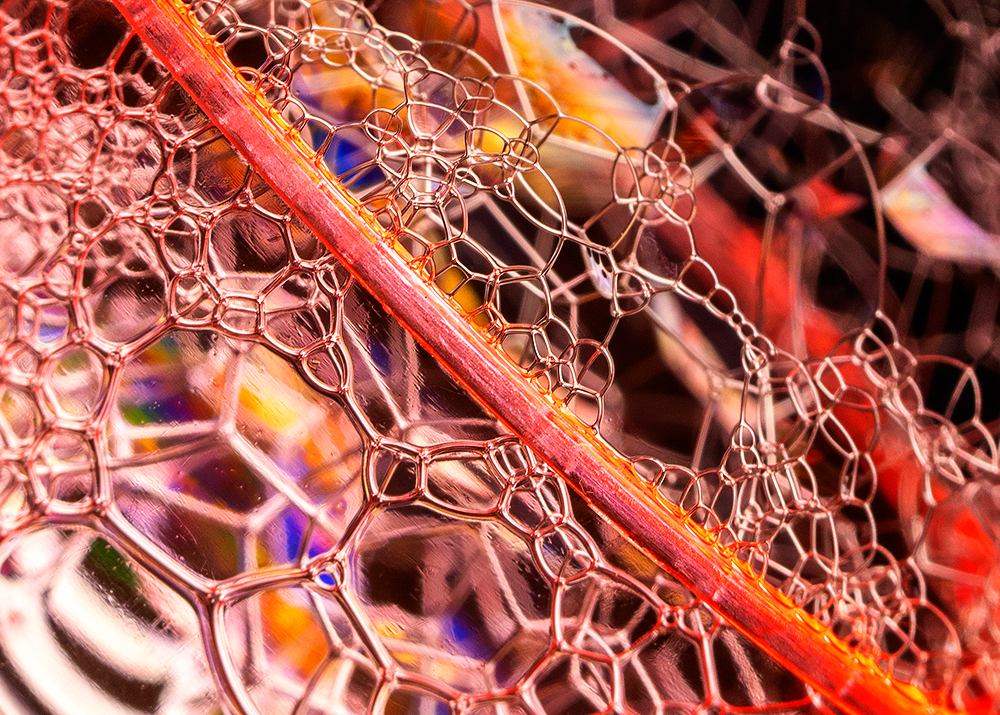 Ever since the 70's when my older brother gave me a battered second-hand Zenith 35mm camera I've been keen on photography. This was used to moderate success at various air shows we attended, despite me not knowing what the heck I was doing.
My lack of knowledge continued throughout the 80's and 90's during which time I took very few photos, even though I bought a couple more second-hand cameras. My time was taken up by work, study and life in general. Whilst on holiday one year I made an impulse purchase and jumped on the DSLR bandwagon…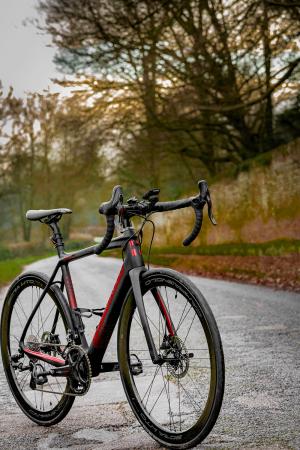 My name is Chris Kerrey and I've started the business 'CRK.Photographic' (whoops, that is the end, at the beginning of my story...!)
Photography; it happens behind the camera; in you. The few inches behind whatever you are using to record light; photography is so very subjective. So very easy then to think 'maybe I am not good enough?' You'd be wrong; you are good enough.
My first camera, a Kodak Browne in 1977. First 'proper' camera 1983, a Praktica MTL5. I loved it, it went mostly everywhere with me at 13 years old onwards. I took photos of anything and everything paid for by my paper round! I even got the odd 'request' back then to photograph people or subjects, for free naturally.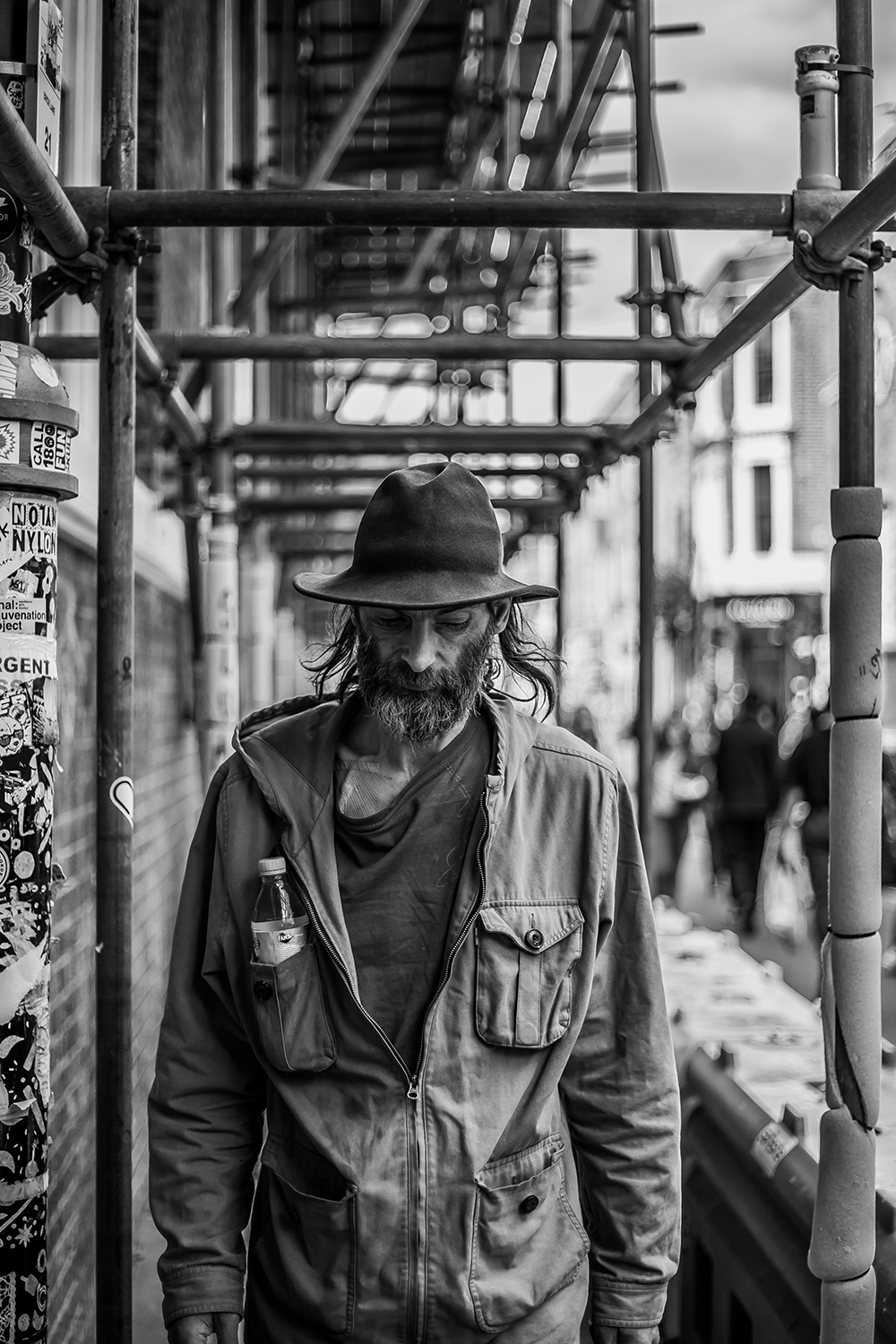 From a young age, I have always had an interest in looking at photographs and taking snaps when away on family holidays and so on but whilst I knew what I thought worked and didn't work, I had no idea WHY.
Whilst being very time-poor, I felt that I needed a hobby that I could get my teeth into without committing to giving up hours on end at a time. I thought photography was something I could do without too much time, effort and money having to be invested into it……. how wrong was I….. on ALL accounts!?!?!
In June 2018 I was asked by a friend to photograph his wedding in the summer of 2020 (you may remember I've only really done football photography, some family stuff and I did my friend's son christening). So late 2018 my friend told me they have brought the wedding forward to July 2019 - I had to get a lot better and quick!
Then I saw this bloke on a video tutorial opening and closing doors and telling me that was "shutter speed"! No messing with words I thought, I like that! And when he said just because you have a fantastic oven
I like to take on things that are out of my comfort zone and since 2012 I've become interested in studio and portrait work. I also shoot interiors for a building company, record the activities at a narrow gauge railway, shoot the home games for a rugby club and cover events. I like to think that I'm still improving and I'm pleased with my images overall.
One of the first things that drew me back to watching more videos was his enthusiasm for the game. I learned quite a bit from the tutorials. One tutorial that springs to mind is the use on leading lines. Which I look to incorporate in a photo whenever possible...
I have, for a long time been inspired by photography. Perhaps not photography as such, but the great images coming out of photography. However, those great images started to awaken my curiosity about how they actually came to life. That's what started my story of photography.
I found Mike on Youtube just searching for tutorials/lessons etc, one viewing of his video that day and I was hooked. Consequently I binge-watched the beginner courses and various other courses that were relevant to me. Mike explains in a way I can understand having Adult ADD and he breaks it down in visuals (before and after). Most importantly WHY it happens that way, so those of us with that learning difficulty can relate to it - we can't just read and retain what we've read, we need visuals.
Mike gave me the confidence to tackle this new challenge, I felt I understood the way to do it and I took myself to the city. However I didn't do it the straight forward way. I put myself on full view on the street, first a cyclist, then people with dogs, then just people. Not all in one day, step by step. No one reacted badly to me, people looked... people smiled... people wandered about. One cyclist turns around and I really panicked but all he wanted was to see the photo...
As time goes by I'm falling apart more and now with arthritis I have to restrict my walking to short distances, therefore most of my images are from my garden or immediate surroundings, from the car and nearly always are close up. If interested my efforts can be found here
After looking at lots of photographers online, I finally came across one of Mike's video tutorials and I have never looked back since - in fact, you could say it has totally changed my life.
Photography has opened up my views, my thoughts to this world, and made me realise that it's actually not a bad place and in many ways Mike has helped me to get to this point.
So to be honest my photography journey has only really just begun and I have such a long way to go. With the help of online trainers like Mike Browne I feel I now have a great starting point with a solid foundation to improve. I've improved no end thanks to Mike...
I always had in my head what type of shot I wanted to take, but found all the technical aspects of the camera daunting. Nevertheless I was determined not to just use 'auto' mode when there was obviously so much more potential with this clever piece of kit.
I was recommended to 'watch a guy called Mike Browne on Youtube'...
My success encouraged me enormously so I began buying magazines and looking at YouTube, which was where I first encountered one of Mike Browne's tutorials. My first thought was, "Why doesn't this guy have his own programme on terrestrial TV?". My second thought was, "Where's the 'subscribe' button?". Now I had three fabulous resources to help improve my photography – magazines, Mike Browne and my fellow U3A photographers who were wonderfully generous with their help and advice.
...You're sitting on a train and have no clue what the couple behind you are talking about. You hear words like "F-Stop" and "Dragging the Shutter". They are muttering sentences like "OMG how much dynamic range do you have?" and "Did you use the correct sync speed?" Being blown away by all these strange words, you just sit there with a face like a goat on astroturf… What on earth is going on here? You sit in silence, listen to everything and take it all in.
I never gave up and realized that my love was for portraits, people and their journey! I looked at other works of photographers around the world and was lucky enough to be in India for 15 years where I delved into a whole world of faces!
I never gave up and realized that my love was for portraits, people and their journey! I looked at other works of photographers around the world and was lucky enough to be in India for 15 years where I delved into a whole world of faces!
Following a bad break up with my then girlfriend I finally decided it was time to learn how to use the camera properly. The fact that I'd been called a 'dreamer' and laughed at by said ex spurred me towards my goal. I started an online course (not Mike Browne) and quickly realised I was learning very little.
I continued to work really hard to boost my knowledge of photography but then entered the doldrums - I was becalmed, I was directionless. Going out taking photographs just for the sake of it just isn't me - too lazy I guess. I needed something to aim for. I looked round for camera clubs and, well, honestly they weren't my cup of tea, they were competitions, competitions, competitions orientated nothing else. They were also old school and anything out of their comfort zone was not acceptable.
I'd always liked taking pictures since I was a kid but didn't get into photography properly until around 3 years ago. My primary motivation at the time was to shoot a self shot set for the website Suicide Girls because I was having trouble finding photographers in my area. I bought a Canon 450D from a second hand shop and began practising, this was also the same time that I discovered Mike Browne and I would watch his videos on Youtube pretty much every day to learn about exposure and composition etc.
I posted about my plans to do a self shot set on Suicide Girls and one of the other photographers pointed out that doing a self shot set was one of the hardest things to do. She suggested that I learn about photography and get to know my camera by shooting other people first.
I have dabbled in portraits (which I rather like) and have done some shoots for the schools to which my grandkids go. This latter exercise resulted in the school blowing up my photos to poster size and they are now all round the walls of the infant and junior schools; great for the ego! I also enjoy photographing meteor showers (sometimes staying up all night) but I've learned that I don't enjoy street photography.
In 12 months I have gone from beginner to professional and still learning every day. Learning is something I will continue to do each and every day as it's the key to improvement.
1: Beginners Course
Photography is a never ending learning process, from the technical side of it to the art and storytelling side of it. The journey is all part of the fun.
For me it has always been that simple. I've had it all: depression, anxiety, panic attacks, social issues etc. The list goes on and it took about ten years to get to where I am right now.
In the early 2000s, I bought a Canon Powershot G2 after seeing a deer in my back garden. This was in the days before mobile phones had decent cameras and I was disappointed that I didn't catch the moment.
I soon got over the fear of showing other people my photos, just because they weren't at the standard the I knew they could be. Work, work, work…
My name is Fadi, I am 37 and I am from Beirut,Lebanon. I really like the idea of sharing and talking about our photography experiences and i am sure, there are plenty of incredible stories out there and it would be awesome to hear some of them but I'm afraid mine is boring :) I am definitely no pro and no hero...i still make mistakes and i am still learning.