Online Photography Courses
Don't upgrade the camera - upgrade the photographer
Images from 50 years ago still move, touch and inspire us despite being made on the most basic of cameras.
It's not the camera that matters - it's you.
How confident would you feel if your photography was as effortless and easy as an old friendship? If you knew how to compose, use light and camera in harmony for any situation and your post production was organised and fulfilling?
Why buy a course when there's free stuff available?
How do you know which techniques go in what order?
Watching endless free tutorials trying to learn everything from everyone, is like trying to make beautiful pictures from mismatched pieces of random jigsaw puzzles. If it doesn't work, you're missing a piece. Frustrating, right? Photography and post-production require sequential learning. What's the value of your time and patience?

Photography is a creative skill which has to be practised
Cameras don't take pictures any more than a piano makes music. My courses contain lots of exercises and encouragement, so you get experience.

Understanding light, composition and just five settings is more important than the camera you use
How else could the early photographers still blow us away - when they had only the most basic of cameras?

My courses cost less than that used lens you're after, are 100% refund guaranteed - and you can try before you buy
Why do my courses get rave reviews? Try one and find out...
Masterclass in Photography
If you're a beginner or want a top notch refresher
'Masterclass' will teach you all the camera skills you need, why auto settings often get it wrong and what to do about it, the fundamentals of light and composition.
These fundamentals are essential and until you've mastered them, I'm sorry my friend but you are still at the start of your journey - no matter how long you've been into photography.
Once you've mastered these skills, you'll be ready for an advanced photography course.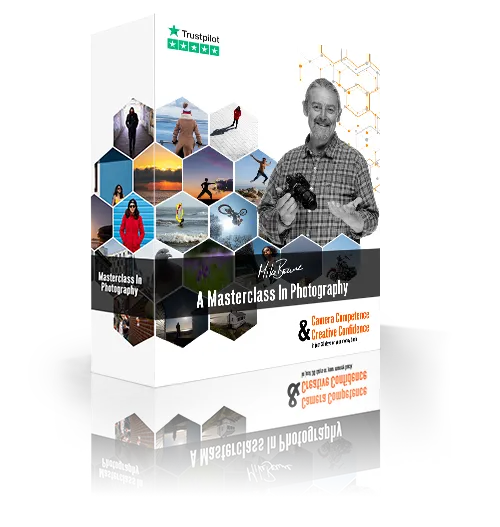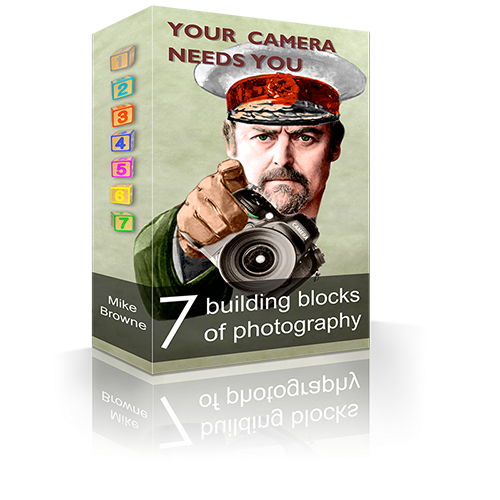 The 7 Building Blocks of Photography
Intermediate / advanced: You're already great with camera, light and composition
Learn the thought process used by professionals to make evocative, eye catching imagery by thinking like a photographer.
You couldn't be a chef if you didn't think like one. Why would photography be different?
The '7 Blocks' grows your creativity, connects it with your camera skills and enables you to create stunning images, regardless of genre.
The 7 Steps to Perfect Pictures
Post production and file management in Adobe Lightroom Classic - RAW files included
A step by step guide to post production in Lightroom Classic. What the tools are, how to use them - without overdoing it, planning and putting your interpretation into your images. PP isn't for fixing something that's broken. Photographers have hand printed since the dawn of photography.
Free Bonus: 7 Steps to Work-flow Mastery is the essential guide to file management and the incredible tools in Lightroom Classic's Library section. It's a repeatable work flow I use for every shoot which you can customise to suit your needs.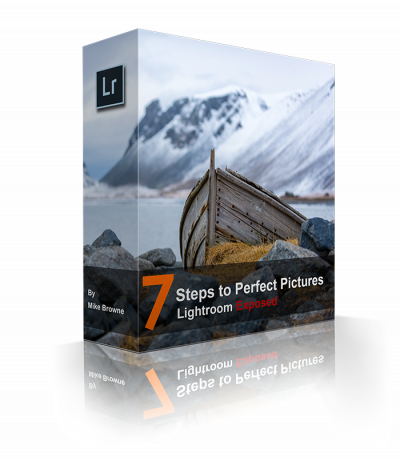 Why Choose Me?
I've been running photography courses and workshops at some of the most prestigious photography events in the world - so I do know what I'm talking about.
Check out what people just like you are saying on Trustpilot. All online courses have free samples which are valuable in themselves - and if you're not a better more confident photographer after completing a courses, I'll give you your money back.
So do yourself a favour, choose a photography course, try a sample and get stuck in...

PS: There's a short bio at the bottom of each course page.
ENJOY A RISK FREE

100%

REFUND GUARANTEE

Valid for 60 days from date of purchase