Southern Ireland Photography Workshop
Dingle, Ireland Photography Workshop
7 Days / 6 Nights: 10 - 17 October 2023
£2,350 per person
The west coast of Ireland is world famous for its rugged coast, stunning scenery and moody autumnal weather. A landscape photographer's wish list.
Who's it for?
All levels of photographer from beginner to experienced wanting to explore, shoot and invest in their photography. Tuition and guidance will be given on location to ensure you get great images and take your skills to a new level. Above all this is an opportunity to dedicate time to photography because like any skill, you have to do it to improve at it. What better way than with like minded people in stunning locations.
Itinerary
This itinerary is only an outline because we will have to adapt to changing conditions. That's what landscape photographers do! Dingle peninsular has horse shoe bays surrounding its coastline so we can find locations where the light is coming from the right direction at any time of day. We intend to shoot sunrise and sunset each day weather permitting.
Day 1 (10th October)
Arrivals to hotel in Tralee where we'll be staying for 3 nights. Meet & greet in hotel lobby 6.30 pm
Days 2 - 3
Sunrise (weather permitting)
2 further locations
Sunset (weather permitting)
Day 4 - 5
Cross the peninsular to Dingle
Sunrises, sunsets locations
2 nights in Dingle
Day 6
Return to Tralee via North coast route
Photo opportunities on route
Day 7 (17th October)
Departures & fond farewells
Camera
DSLR, mirrorless or bridge camera
A focal range from 10 - 200mm (crop sensor) 24 - 210 (Full Frame) is ideal
Spare batteries and charger
Sturdy tripod *
Laptop for viewing images in feedback sessions
Lens cloth
* For low light (dusk), slow exposures and movement blur images a sturdy tripod is essential.
Clothing
Approximately 15°C / 59F highs with night time lows of around 5°C / 41F
Rainfall is very likely in autumn which is perfect. 'Weather' is all part of the landscape photographer's tool kit.
Dingle peninsular has a 43% probability of being windy at this time of year.
Booking and payment deadline - 7th July 2023
I ask for 50% payment to reserve your place
Please DO NOT book travel until we confirm the workshop has minimum number of participants
Final 50% balance of payment is due when we confirm the workshop
Single supplement £318
If you have any queries, please contact us...
£2,350 per person - £1,175 deposit
Balance payable 7th July 2023
10/10 places remaining
BOOK YOUR PLACE NOW
Prefer to pay in full? Contact us
Your tutor at a glance
I'm flattered to have been called the UK's friendliest Photography Expert (Thanks 500px!).

I'm proud to have made hundreds of videos and spent thousands of hours teaching people like you to see more beauty in the world every day (and to capture that beauty), by thinking like a photographer.
My YouTube channel has served more than 26 Million views and has more than 260,000 subscribers.
I've appeared on TV shows and been asked to speak at some of the best photography events on earth, such as:
Xposure International Photography Festival, Sharjah, UAE
The Photography Show, Birmingham, UK
I've enjoyed a wonderful career as a photographer, presenter and teacher. I even trained as a teacher so that I could reach my full potential and enable others to reach theirs.
As a photographer, I'm proud to have won multiple awards:
Petapixel TopTen Youtube Trainers list
x3 Xposure International Photography Festival Awards
Fuji Commercial - X2 Fuji Wedding
Kodak Gold
14 Master Photographers Association Awards
And I've been lucky to have had exhibitions at prestigious venues such as:
The Master Photographers Association
Royal Photographic Society
Romanian Embassy (London)
Xposure Photography Festival - others...
When not teaching photography I also have a role as a brand ambassador for ClickASnap.com and I have written for publications such as:
Ephotozine
DSLR User magazine
Professional Photographer
Photography Monthly - others...
Trumping all of this, my proudest achievement to date is the huge number of wonderful 5* reviews on Trustpilot and Google - written by people like you after completing my courses. This is what inspires me to continue creating courses to help more people fall in love with photography.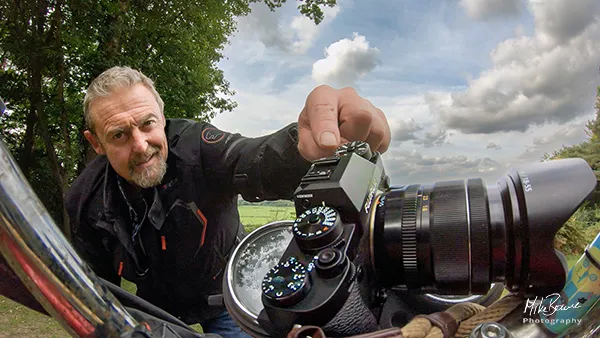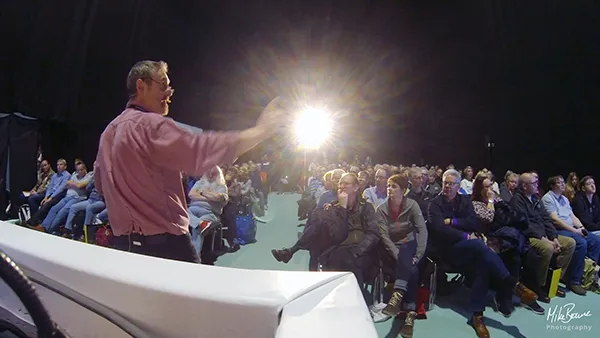 Xposure International Photography Festival - Sharjah, UAE