The Art of Exposure
Because exposure controls are super creative too...
On-demand webinar
Approx 60 minutes
Watch and Re-watch as many times as you like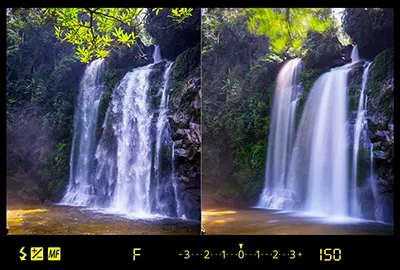 You don't need to shoot manual all the time, but when you know how and why these settings dance together, you'll have perfect exposures every time and open a new world of creative possibility. Because two of them have creative superpowers, and it's these govern which camera settings to choose!
There are only three of them - and if you can book a webinar, you can master three controls.
Maybe you know the theory behind blurring or freezing movement, or controlling depth of field. But I bet there are times when it won't work - even in manual mode.
How often have you had great ideas and been disappointed by the result? The great Ansel Adams said...
You don't take a photo - you make it
But what does that mean - and how do you do it? Well, do you want dark and moody, or bright and happy? Maybe a blurry background or 'candy-floss' waterfall? Front to back sharpness, or a blurred background to make your subject stand out? Shooting manual is the key and in this webinar you'll see it's easy.
And the great news is, when you are confident in manual, you can safely use auto again, secure in the knowledge that when the camera gets it wrong (and it will) you'll know what to do.


Art of Exposure by Mike Browne
Have just watched Art of Exposure by Mike Browne. Another well thought out and exercellent webinar with each step explained throughly and with a smaller audience more time for on going explanation and very good answers to questions. I have attended a few of Mike's webinars now and have never found fault with any of them and he is as enthusiastic in every one he does. Well worth watching.
---

How it works
Once you've purchased a ticket you will receive a thank you email with an auto-login link that will take you directly to the webinar page in our Learning Centre, the email will also contain your login details.
Pre-recorded webinar approx 60 minutes
Watch and Re-watch as many times as you like, in your own time
I look forward to seeing you there...

Enjoy a risk free 100% refund guarantee

Valid for 60 days from purchase