Grey Ride To Wales - Photo Biker 6
We're off To Wales...
Q: What do Bikers and Photographers have in common?
A: An eye on the weather. Well outdoor photographers do - or more specifically, en eye on the light. Because light makes or breaks a photo.
At least that's what I've always thought. But after spending a day chatting, riding bikes and photographing with Photography Legend Claire Thomas (You're going to love meeting her in Photo Biker EP7), I'm having new thoughts about this. I'm thinking it depends on the intention of the image(s). Let me explain.
Firstly let me just say that light qualities that are appropriate for the subject make a world of difference. Great light will transform dull to exciting, add drama, excitement, help a viewer engage with what the image is about. Landscape photographers love pools of light highlighting parts of a scene. Or maybe dramatic shadows on the hills, light sparkling through trees or bouncing off the water. Portrait photographers use light for mood and feeling. Soft front light for a beautiful woman. Side light and shadows to bring out the cragginess and wrinkles of older guys.
Riding a motorcycle is a kind of meditative mind space for me. A place to watch thoughts come and go. As I rode towards home reflecting on Claire's work as a photojournalist, I realised I was trying to find dramatic wow aspirational images to shoot for you along the way. You know the stuff. It gets loads of likes on social media. Pretty pics of sunsets, mountains, stunningly lit landscapes, quirky buildings, dramatic skies.
I'm a photography expert with many years experience so I must be able to deliver the goods, right? Because I wasn't living up to my own expectations, I felt anxious and put myself under pressure to deliver something that wasn't there. Maybe it was there, I just didn't find it. So here's the clincher.
Instead of worrying about what isn't there, what's wrong with photographing what IS there?
Imagine a photojournalist, on assignment with ideas and expectations about how they'd like to shoot the story, what they hope to get, the kind of light they'd like. But what they get is what they get and the true magic of photographers like Claire is how they let go of their expectations and make the very best out of what they have. Sometimes our expectations are exceeded, sometimes not. Rarely are they met.
The magic is in letting go of these expectations. Look how happy I was photographing that little town on the hillside in the misty grey light. And I like that shot because it's real. It may not get 100s of likes, but it captured what was there. Dull cold grey drizzle and all and made me happy.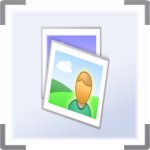 The house by the river is a nice pic and fitted my ideal of what South Wales 'should' look like. Even on a grey day. Had I been present, in the moment and in the 'Zone' it would have been better. I was suffering from what landscape photographer and Youtuber Gary Gough calls "The Vloggers Curse". The time and fiddling to unpacked kit, set up a tripod for the Gopro, radio mics etc. I was hoping to find something better round the corner before the light completely failed.
And you saw what happened with the last shot - which wasn't anywhere near as interesting. talk about self fulfilling prophesy!
I'm not being overly harsh on myself here, I'm merely sharing what was going on with me below the surface in the making of this video and the somewhat negative impact it had. It's also a nice illustration that cameras don't take pictures. I was using the same gear I've used to take awesome photos I'm super proud of.
Photographers need to have an effortless and easy relationship with camera, light and composition. But the real image making happens from the photographer, not the camera. The gold in this story is that it reminded of things I already knew, but forgot about in the moment. We all do this stuff.
If you'd like me to help you with that aforementioned 'effortless and easy relationship with camera, light and composition' - I can do that for you in my A Masterclass In Photography. Managing your own expectations and anxieties comes down to you...
See you next time.

PS: Riding down the motorway, I said I'd leave anxiety and depression coach and author Alandra Massey's link for you...
View all Videos