Seaside Sunset Photo Lessons - Photo Biker 12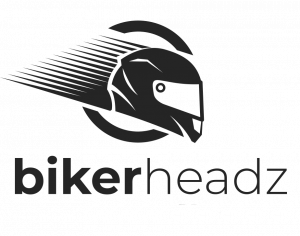 Now you know I'm a scruffy old git, but something very exciting happened to me recently and I got the offer to be kitted out with some posh new bike gear! Rukka biking gloves and Scorpion helmet are only two of the (so much more comfortable) pieces of kit offered to me by Bikerheadz.
Bikerheadz are Photo Bikers who got in touch soon after I started this new series and said 'We love your videos but the basic message is you look like a tramp - so lets get you dressed for the job' - and I think I look pretty good now! They're a wholesaler but they'll have a distributor somewhere near you so check them out if you need any motorbike gear. I really gelled with them because they're hugely into their photography too...
Looking fine - I took the bike down to the Dorset coast for the sea and blue sky with Hurst Castle in the distance (built by Henry VIII no less) to see what I could shoot. There was lovely light on the castle but I couldn't help but think that had I been there in the evening with some low light hitting the wall with a reddy hue it would look even better. I managed to incorporate leading lines and when you watch the video you'll see subtle changes can make a world of difference...
Later on, hazy mistiness and sparkle on the sea were a challenge for the camera, particularly as it was such a bright day. Composition and exposure dance together, and how bright or dark you want your picture to be, is entirely down to you. If you're not sure how to control these settings my Masterclass in Photography will help you get on the right track.
At sunset I couldn't help but return to one of my favourite locations - I've shot it so many times before but there's nothing wrong with that, experience is a great thing. The headland in the front with the Isle of Wight in the distance never fails to give me something unique. And here's a composition tip for you, move your body! I didn't like the way the two land masses were overlapping, so the way to move them, is move yourself - couldn't be simpler could it!

I hope you enjoy the video and best wishes until next time...

View all Videos