Organise Your Workflow
£117.77
$159.00 USD approx
Are You Stumbling About In A Dark Room With Lightroom?
Do your photos go 'Missing'?
Can't find them when they do?
Unsure what Catalogs are - or do?
100s of unused images cluttering your workspace?
Loads of duplicate images all over the place?
Do you sometimes want to scream at Lightroom?
If you said YES to any of these, 7 Steps To Workflow Mastery is for you...
NEVER have a photo go missing again
Find any photo - quickly and easily
Find your favourite photos with one click
Metadata demystified & added on import
Partially develop images automatically
Sort out the mess you're in now...

Want to check it out first? Try a free sample
Buying as a gift? Click Here...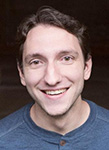 7 Steps to Workflow Mastery is a must for anybody who intends to use Lightroom to its full potential, simple as that.
Mike Browne has finally given this subject the attention it deserves, showing even the most hapless among us just how simple it can be to get organised in Lightroom.
DL Cade: Editor In Chief
If you rely on free stuff alone, you'll find good but conflicting advice and get confused. This course gives you a solid framework.
Peter Millar: Photographer
Click here to view more course details
7 Steps To Workflow Mastery
7 week downloadable course delivered by email containing a link to each week's video lessons, worksheets and exercises.
It's designed so you're not hit with information overload and have time to practise one step at a time.
Completing the weekly excercises you will learn tools to help you and implement efficient, repeatable workflow.
All materials can be copied to mobile devices so it's always with you.
Intention: To speed up and organise your workflow, know where all your images are and find them fast so you have more time for the sexy business of developing your beautiful photos.
Which Version of Lightroom?
7STPP is for subscription Lr Classic CC (previously just called Lr CC) and stand alone versions Lr6 / Lr2015 / Lr5.
It's relevant to earlier versions back to Lr4, though a few tools featured in the course may be missing from older versions.
If your Lightroom looks like this, you're good to go.
I do NOT recommend 7STPP for the new cloud based 'Lite' version now called Lightroom CC which looks like this...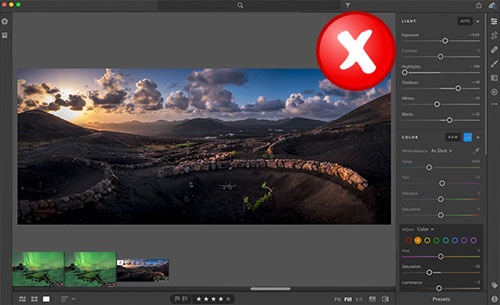 It has a different interface, fewer tools and options. Adobe have said Lightroom Classic will continue alongside the new version which is geared more towards mobile devices as well as desk / laptops.
How will I benefit from it?
Collections and other tools will de-clutter your workspace
Keywords and copyright added quickly
No more 'Missing Photos'
Find all photos fast with your favourite photos one click away
Everything backed up
How will that be achieved?
52 unique video lessons (5 1/2 hours total)
7 sets of printable notes
Weekly exercises for practise and to build a proper workflow
This workflow makes saving and sorting pictures so easy. It's worth considerably more than the price and I definitely recommend it.
Pete Haywood
photographer
I have converted my old workflow to the new system using a folder tree, labeling and star rating tools and collections to work and develop my images. My new workflow is easy to manage and well backed up as per Mikes advice throughout the course.
Jim McDowall
photographer
What's the syllabus?
Week 1: Set up a new workflow
Workflow Explained
Make a Folder Tree
Explore The Library
Import options and how to use them
Bonus - How to find missing photos
Exercises
Week 2: Catalogs
Catalogs Explained
How to find your Catalog
Making new Catalogs - and why
Moving and renaming Catalogs
Bring LR default workflow into your new one
Catalog backup
Exercises
Week 3: Importing and choosing what's worth keeping
Importing, 1st Edit
Copy as DNG, copy, move and add explained
Preview types and add to collection
Rename files as they're imported
Destination, how to add photos to your Folder Tree
Exercises
Week 4: Sorting, rating and deleting the 'bad' ones
Maximise the display - see what you're doing
'Delete' or 'remove' a photo?
Quick develop helps you choose (and speeds things up)
Image sorting and rating (flags, stars and colour labels)
Compare and survey help you choose
Stacks keep things tidy
Painter (spray can) tool for speedy rating
Exercises
Week 5: Metadata, keywords and copyright
Keywords and metadata - find and protect
The keywording panel explained
Keyword suggestions tool
Keyword sets are handy
Keyword list is brilliant
How to remove or delete keywords (and what's the difference)
Copyright your photos - set up a preset
Painter tool with keywords and metadata
How to find photos fast
Exercises
Week 6: Collections
What they are and how they work
Make a collection
Collection sets
Smart collections (I love these)
Target collections explained
How to remove images from a collection - or a whole collection
Exercises
Week 7: Renaming, moving and backing up EVERYTHING
Renaming photos and folders safely
Moving folders
Moving photos
How to back up everything and restore it if your hard drive fails
Full workflow demonstration (how I do it from connecting the camera to ready to develop)
Exercises
Frequently Asked Questions
Our 7 week courses FAQ section will answer any other queries. There are links back here when you've found your answers.

Buying as a gift? Click Here...