| | |
| --- | --- |
| Masterclass in Photography is worth the investment | 30th Jun 2017 |
From our feedback form
Masterclass in Photography has...put me in control of my photography
(Choose closest: Made a huge difference to my photos - Improved my photos - Given me confidence - Put me in control of my photography - Made no difference - Confused me - I hate it)
What are the differences before Masterclass in Photography & after?: (Please complete)
Before the course, I really didn't understand my camera, and I mostly deferred to the auto settings because I was afraid of messing up my pictures.
Now that I have taken this course, I find the fun in shooting in the manual modes and learning how to create variety by playing with shutter speed, ISO, aperture, and lens lengths.
The Masterclass in Photography is worth...? (Please complete in your own words)
This course is definitely worth the investment. Mike is a wonderful teacher and is a very engaging photographer. He makes the camera easy to understand, and his lessons help motivate me to get out there and play with my camera.
Would you recommend The Masterclass in Photography?: (Please complete in your own words)
Yes, I would recommend this course to anyone who wants to better understand how to use a D-SLR.
Mike is a wonderful teacher and the lessons are well organized and helpful. His staff is also wonderful about getting back to you when you have questions.
I looked at lots of online photography classes, and I just found Mike's teaching style to be the easiest to follow and the most fun to watch.
Anything else you'd like to say?:
Thank you for creating these lessons and the many others you have posted for free online. You have greatly helped me understand photography. I look forward to pushing in and checking out your other lessons!
I really appreciate all of your help and your lessons. You have made me a much better photographer.
Emily Henvey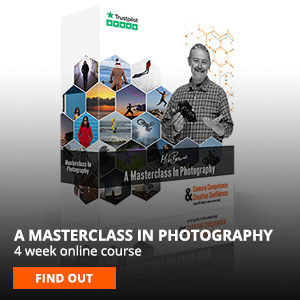 .