| | |
| --- | --- |
| Ultimate Beginners Course has given me confidence | 21st Jun 2017 |
From our feedback form
Ultimate Beginners Course has... Given me confidence
(Choose closest: Made a huge difference to my photos - Improved my photos - Given me confidence - Put me in control of my photography - Made no difference - Confused me - I hate it)
What are the differences before UBC & after?: (Please complete)
I loved the photographic triangle explanations. Manual exposure setting is now good for me
The Ultimate Beginners course is worth...? (Please complete in your own words)
Money well spent on this course
Would you recommend The UBC?: (Please complete in your own words)
Yes because this is great start in the photographic world.
Anything else you'd like to say?:
keep up the good work and please send me some more helpful videos
Rodney Dixon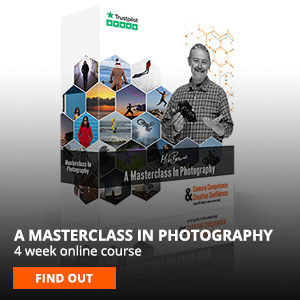 .
Comments
No posts yet, please be the first!