| | |
| --- | --- |
| Beginners photo course put me in control | 30th Dec 2018 |
From our feedback form
Masterclass in Photography has...
Put me in control of my photography.
What are the differences before Masterclass in Photography & after?
Improved my knowledge of photography and the limitations of a camera irrespective of price or sophistication. I know the reasons why I take poor to mediocre photographs, all that's left to do is practice, practice practice!
Is the course value for money?
Most definitely.
Would you recommend The Masterclass in Photography?
Yes I would recommend the course it is communicated in a logical, detailed easy to follow format with informative videos.
Tell us about your achievements & how you feel about them:
I have managed to take some not bad creative images and starting to have a better appreciation of light.
Ian Kane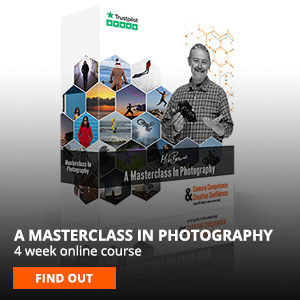 .