| | |
| --- | --- |
| Mike's course has encouraged me to get out and take photographs | 29th Jan 2019 |
From our feedback form
Masterclass in Photography has...
Given me confidence.
What are the differences before Masterclass in Photography & after?
Mike's course has encourage me to get out and take photographs using the knowledge he has given me over the last few weeks.
Is the course value for money?
I found it good value for money. There was no self promotion or endorsements; just sound, useful advice.
Would you recommend The Masterclass in Photography?
I would definitely recommend this course for beginners and Mike's teaching style in particular. I like Mike's manner and his technique is clear, concise and practical..
Tell us about your achievements & how you feel about them:
My latest photographs have received compliments from people unaware I was taking this course and I'm particularly proud of the photos I'm now taking using the camera's manual setting. My son was convinced I'd bought a new camera!
Mike Maitland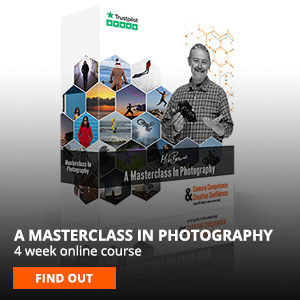 .