| | |
| --- | --- |
| It takes practice and thought, that's what the 7BB emphasizes | 23rd Feb 2020 |
From our feedback form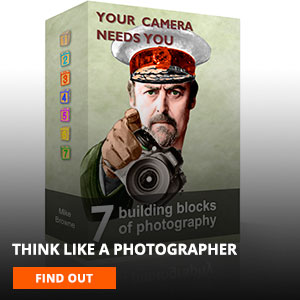 7 Building Blocks of Photography has ...
Massively improved my photography overall.
What are the differences before 7 Blocks & after?
Before the course I:
Composed according to what I thought I saw in the viewfinder..... always disappointed with the result.

Now I plan the composition, I at least have an idea of what I want, and now have ideas as to how!

Had a sloppy and random use of depth of fields and sharpness.

Now I have more discipline and incorporate both into my composition plan.

Set exposure according to the viewfinder image.

Now I use the histogramm, AND don't trust the viewfinder.

Thought I could take photos in any light ... the camera settings will auto-adjust, I thought.

Now I know that's stupid! Now I have more patience! I wait and I think.
What is the course worth to you?
Yes , definitely. I was and am still puzzled and intrigued by the price £117.77 - whatever, it is value for money!
Would you recommend The 7 Blocks?
Oh yes I would recommend the course. Because it set me up to "think like a photographer" I haven't mastered it but I am already lots better.

It takes practice and thought, that's what the course emphasizes.
Tell us about your achievements (Published / sold / 100s of likes etc.):
I have no achievements other than I can say that I am on the way to taking good photos and and on rare occasions a great one. Before it was on those rare occasions I took a good photo.
Stephen Hart