| | |
| --- | --- |
| I'm glad I took this Beginners Photography Course | 9th Sep 2018 |
From our feedback form
Masterclass in Photography has...
Put me in control of my photography.
What are the differences before Masterclass in Photography & after?
I've been taking photos with reasonably good cameras for ages but decided to take the Masterclass in Photography and have been very glad I did. My photography was intuitive and there were many things I didn't fully understand but got by. I am very glad I chose this course as it's put me onto the right track to full control.
Is the course value for money?
Absolutely. I think the comment above says it all.
Would you recommend The Masterclass in Photography?
Yes I would, even to those who have been taking photos for a long time.
Anything else you'd like to say?:
Keep it up and thanks for the videos you w=send by email of so many various subjects.
Steve Ashton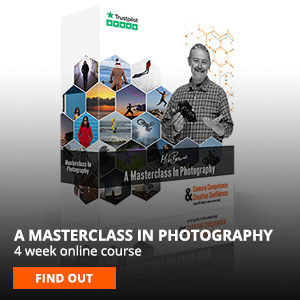 .