| | |
| --- | --- |
| After Ultimate Beginners I'm the Boss! | 25th May 2018 |
From our feedback form
Ultimate Beginners Course has...
Improved my photos.
What are the differences before UBC & after?
Never came away from auto mode before, will never use it again. I was totally overwhelmed with info before and could not disseminate it all - I genuinely feared the camera. Now I'm the boss!!!!
The Ultimate Beginners course is worth..?
£75 - just right.
Would you recommend The UBC?
Absolutely, wholeheartedly.
Tell us about your achievements & how you feel about them:
Too shy to show much yet but included one from last weekend that 1 month back I'd never guess was taken my me.
Anything else you'd like to say?:
I have notes on course improvements I'd love to share (just tweaks on the pdfs). If interested just let me know where to send them. Otherwise thank you so much. I'm very grateful to you.
Nick Flanagan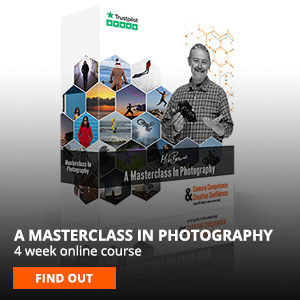 .