Mike Browne


Mike is unabashedly charming and genuine, exuding a sort of warmth that has earned him the nickname "UK's Friendliest Photo Expert," and many a photographer's respect. No matter the topic, no matter how complex or simple, exciting or mundane, Mike brings it to life.
DL Cade, Editor In Chief 500px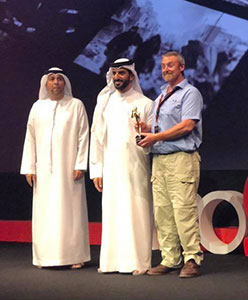 In my 20s I worked as a digger / truck driver and was a keen hobby photographer, but I wasn't very good at it back then! The journey from there, to having clients worldwide and 250,000 followers on Youtube was long - but very fulfilling.
One day I realised I had become bored with my job, but didn't know what I wanted to do. So I packed it in, sold everything and went travelling. A year later a life changing conversation in Africa lead me to return to the UK to re-train and become a photographer. I haven't looked back.
I wrote my first invoice in December 1993 and since then have photographed commercial properties, hotels, food, products, PR, travel - and hundreds of weddings (which are such fun).
I shoot commissions and do training for individuals and world class organisations such as Jet Aviation who build luxury private jets and the RAF Battle of Britain Memorial Flight. I've made promotional films for Pentax, Samsung, Olympus and Tamron, been presented to the President of Romania following a project about homeless people, and am in Petapixel's 'Top Ten Best Photography Trainers' list.
I love share my knowledge and help photographers achieve their goals, dreams and ambitions. The buzz when someone has a 'Eureka' moment is fantastic.
I'm moved, touched and inspired to have thousands of students worldwide, photographers travelling to the UK from as far afield as Australia, USA and Europe to participate on workshops and 1:1 training.
I live in the New Forest on the South Coast of the UK, ride motorcycles everywhere rain or shine and apparently, am a bit eccentric!
Thanks for coming to check me out. If you'd like to find out more, check out thew show-reel video below or take a look at the galleries page.
Best wishes...
Trainer at Xposure International Photography Festival, Sharjah, UAE
Awards... Xposure Exhibition Award - Fuji Commercial - X2 Fuji Wedding - Kodak Gold, x14 MPA Awards
Exhibitions at Master Photographers Association, Royal Photographic Society, Romanian Embassy (London), Xposure Int. Photography Festival (Sharjah, UAE)
Photography writer Ephotozine, DSLR User magazine Professional Photographer Magazine, Photography Monthly Magazine, Professional Photographer Magazine, Photo 360...