| | |
| --- | --- |
| UBC a must for anyone wanting to get their feet wet in photography | 17th Oct 2017 |
From our feedback form
Ultimate Beginners Course has...
Put me in control of my photography.
What are the differences before UBC & after?
I started out knowing literally nothing about the manual controls, but only feeling sure that I needed them to achieve the look of a professional photographer.
This course took me from photo illiteracy to surprising my friends and myself with some beautiful pictures! Now with practice I can get those results consistently.
The Ultimate Beginners course is worth..?
Ultimate Beginners Course is worth every cent I spent on it and more, it will pay for itself over and over and I now think about photography differently.
Would you recommend The UBC?
This course is a must for anyone wanting to get their feet wet in photography. It will change the way you think about your camera, your subject, lighting, composition... everything!
Anything else you'd like to say?
The attached photo is from a seminar I was attending while taking the course. Not the most exciting setting, but I love the way it turned out.
Steve McKinley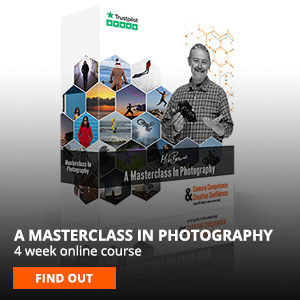 .