| | |
| --- | --- |
| My pictures have improved and now I know why things work or don't work | 6th Apr 2020 |
From our feedback form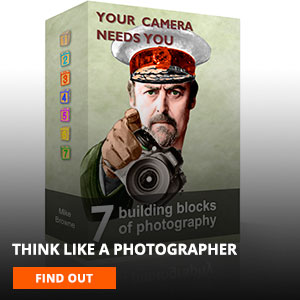 7 Building Blocks of Photography has...
Improved my photography.
What are the differences before 7 Blocks & after?
I've adopted the thought process and I've slowed down. I can't say I do this with every picture, but certainly much more so. The course is the only formal training I've ever had and I've been 'messing about' with cameras for about 40 years. My pictures have improved and now I know why things work or don't work.
What is the course worth to you?
I'm not sure I can put a value on it. However I will be retiring in a few years time and I think I know how I'll be passing my time (unless of course Mrs Kerry has different plans!)
Would you recommend The 7 Blocks?
Wholeheartedly. Well, I wish you had been around 40 years ago. My life would have taken a different path had you been so. You teach the basics very well and your enthusiasm is infectious. I am reminded of a teacher I used to have at school that didn't teach with fear but with a light hand and sense of humour but let you know you had to put the work in.
Tell us about your achievements (Published / sold / 100s of likes etc.):
haven't really achieved anything. It's just been a private hobby mostly. Had a few likes on ePhotozine in the past though
Anything else you'd like to say?
I really enjoy you videos. Keep up the good work.
Simon Kerry