| | |
| --- | --- |
| After Beginners Photography Course friends are beginning to enjoy my photos | 3rd Sep 2018 |
From our feedback form
Masterclass in Photography has...
Made a huge difference to my photos.
What are the differences before Masterclass in Photography & after?
Wow - what can I say? Mike just a big thank you from a retired guy who just picked up a camera a few moths ago with no idea until I stumbled on your You tube video's then decided to take a gamble so glad I did! Thank you so much - practicing everyday and driving the wife barmy!
Is the course value for money?
Without a doubt!
Would you recommend The Masterclass in Photography?
I have - to a couple of friends.
Tell us about your achievements & how you feel about them:
I am still a work in progress Mike, but so happy to learn more just a few of the many I have taken, friends are now beginning to enjoy my photo's so a big thank you!
Anything else you'd like to say?: These are just a few of what I have taken! Could show more but would bore you to death 😎
Steve Harris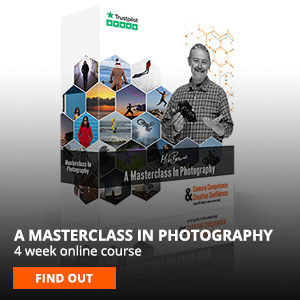 .