| | |
| --- | --- |
| After 7BB I'm even more aware of the environment in which I take pictures | 1st Oct 2019 |
From our feedback form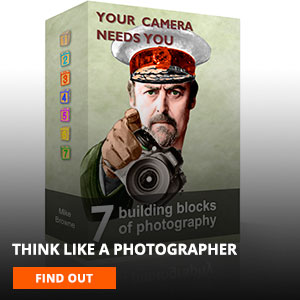 7 Building Blocks of Photography has ...
Improved my photography.
What are the differences before 7 Blocks & after?
After the 7BB I'm even more aware of the environment in which I take pictures. A client of mine for whom I shot their wedding a few weeks before I started the 7BB noticed the difference when shooting a family portrait shoot after I finished the 7BB.
What is the course worth to you?
A bunch! I always need and want to improve myself as a photographer.
Would you recommend The 7 Blocks?
Definitely! because many (hobby) photographers are too dependent on their camera and equipment. And maybe they are aware of aperture, shutter speed, metering, exposure, etc. but have never learned to look at what they see. And I was sure one of them...
Tell us about your achievements (Published / sold / 100s of likes etc.):
I am less rushed and more confident of myself. Especially thinking ahead, looking ahead before taking the picture has been greatly improved.
Anything else you'd like to say?
I want to thank you for sharing your inexhaustible knowledge and wisdom about photography. I have done the 7BB course with great pleasure and I am sure I will use it a lot with my photography as a reference.
Thank you and I hope to meet you someday!
Ridder