| | |
| --- | --- |
| 7 Building Blocks of Photography was the icing on the cake after Masterclass in Photography | 26th Oct 2018 |
From our feedback form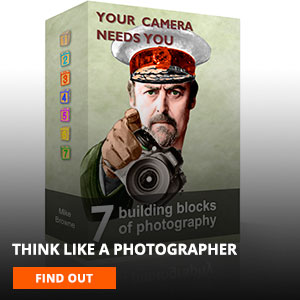 7 Building Blocks of Photography has ...
Made me think things through.
What are the differences before 7 Blocks & after?
This was the icing on the cake!! Followed on after having done the Masterclass in Photography & it all clicked into place.
It has given me the idea of the order or procedure of taking photos.
What is the course worth to you?
The course has taken the frustration out of taking photos, both in the way to think about what you are doing & how you're going to make the picture.
Would you recommend The 7 Blocks?
Definitely would recommend the course, after having done the Masterclass in Photography first, they both go together like a hand in a glove!!
Anything else you'd like to say?
Thanks Mike, to you and your team. It was great doing the course - easy to understand and I like your style of teaching. Keep up the great work, love your videos.
Cheers, Paul.