| | |
| --- | --- |
| 7 Building Blocks made me think my photography through | 31st Oct 2017 |
From our feedback form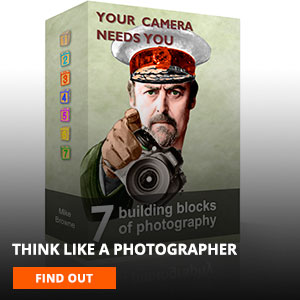 7 Building Blocks of Photography has ...
Made me think things through.
What are the differences before 7 Blocks & after?
I now work hard at determining what I can do to improve my photography. I dissect the elements of the picture. Composition, exposure, sharpness, depth of field, think about what is my subject.
I also think about depending of the "type of light or time of day", how is that going to affect my subject. Sometimes month could go by and I hadn't touched my camera - you courses inspire me to get back in to photography. You are a awesome teacher as well as a awesome photographer.
The 7 blocks is worth...?
It is worth what I paid for it - more for your dedication. The technical part of the class is great and needed, but you are the inspiration that keeps me coming back.
Would you recommend The 7 building Blocks of Photography?
Yes, for everything I said above.
Francisco Abbatemarco