Beginners Video
Digital Photography Exposed - The Movie
Digital Photography Exposed - the movie is a beginners guide designed to get new photographers going fast. Simple step by step tutorials show you everything you need to get started with...
Equipment - you need less than you think
Shutter, aperture and exposure made simple
Blurry (or sharp) backgrounds
Blurring and freezing movement
Manual mode made easy
Understanding lenses = truly amazing images
Getting pin sharp pictures every time
Simple tips for composing eye catching images
How to find the perfect lighting for every subject
Solving real life problems faced by real life photographers - in real life situations.
Over 70 minutes of unique content
Section by section guidance
Jargon free everyday language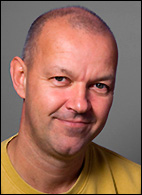 Mike and Jayne are the dynamic duo of photography tutorials. Mike delivers a superbly presented selection of tips and techniques to help you grasp the basics of photography without feeling patronised. You can't fail to learn with this.
Peter Bargh
(photographer and founder Ephotozine.co.uk)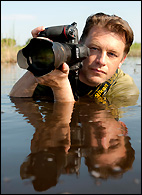 Mike makes the complexities of photography easy to understand with his enthusiastic and fun style of teaching - I thoroughly enjoyed it!
Chris Packham
(wildlife photographer and TV presenter)
View more details
To ensure our tutorials are relevant to the real world we chose the kind of location people go to with their camera, the seaside. We show and explain each of these images and many more, what I was doing, why I did it and the camera settings used to do it.

Buy this course if...
You're stuck in 'Auto' mode
You're not getting the results you hoped for
You often get great pics - but you're not sure how
Who's this course for?
Beginners and photographers who want to start taking control of their photography - instead of hoping the camera will get a 'good one'.
You're an intermediate / advanced photographer? - Your next step is The 7 Building Blocks of Photography