Book 2018 Vietnam Photography Workshop
Please read the instructions below and complete the form...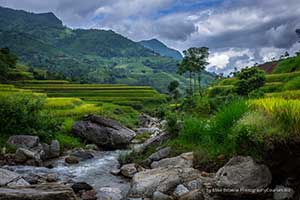 IMPORTANT INFORMATION - PLEASE READ:
On receiving your booking request, Sharon Hoon our production manager will send you an invoice from Simon Taplin's company Floresco Productions. Your booking is not secure until payment has been received so please make payment within 72 hours of receiving your invoice.
Payment Method: BACS Bank transfer is preferred. We can accept Paypal by arrangement, but please note Paypal incurs a 3% surcharge to cover their fees.
Costs:
USD $4900 (£3717 approx) inc single supplement
USD $4700 (£3566 approx) twin share
Bring a non photographer partner: We have 3 non participant places available so non photographer partners can enjoy the adventure with you. USD $4320 (£3250 approx)
Options:
The booking deadline is 1st July so we'd apprieciate if you'd please pay in full - rather than a deposit at this late stage.
Payment in full (or a 50% non refundable deposit

*)

is required to secure your booking.
Balance payment on a deposit must clear the bank before 01/07/18. We will invoice balance payments on or near to 15/06/18
*If we do not have enough participants by 01/07/18 your payment will be refunded in full
*Deposits are not refundable after the booking deadline (01/07/18)
Please DO NOT book flights or make other arrangements until we confirm in July 2018
If you have any queries please contact our production manager Sharon Hoon at sharon@florescoproductions.com