| | |
| --- | --- |
| Beginners course has a structured approach for teaching photography | 6th Dec 2018 |
From our feedback form
Masterclass in Photography has...
Made a huge difference to my photos.
What are the differences before Masterclass in Photography & after?
Better understand of the camera settings, composition, and how the camera actually works.
Is the course value for money?
This course was a good value, as it gave me a structured approach to learning basic photography.
Would you recommend The Masterclass in Photography?
Yes, it's a good course with a great teacher.
Tell us about your achievements & how you feel about them:
After looking back at some of my pre-course photos, I can already see an improvement in my photos.
Anything else you'd like to say?
Mike is an awesome teacher. He provides a non-pretentious environment for learning, that allows one to relax, have fun and learn. His structured approach for teaching photography is easy to follow and fun. I can highly recommend this course for anyone looking to learn basic photography.
Good job Mike!
Marlon Davey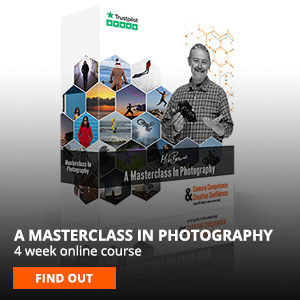 .