| | |
| --- | --- |
| Masterclass in Photography confirms some basic rules about taking good photos | 30th Dec 2019 |
From our feedback form
Masterclass in Photography has...
Improved my photos.
What are the differences before Masterclass in Photography & after?
Now have sharper more creative photos. I'm looking at photo opportunities with a "new eye."
Is the course value for money?
Yes, as it was not expensive to start with. Confirms some basic rules and ideas about taking good photos.
Would you recommend The Masterclass in Photography?
Yes I would. A good course for the beginner to gain confidence in a light hearted, fun way.
Tell us about your achievements & how you feel about them:
Photography will remain just a hobby for me. I feel more confident handling the camera, and am able to visualise shots better now.
John Cronin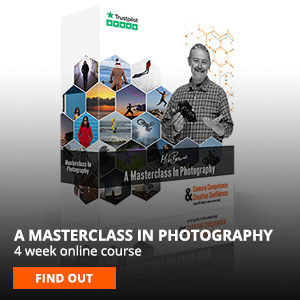 .