| | |
| --- | --- |
| The 7 Building Blocks of Photography course made such a difference to my photography | 15th Jul 2018 |
From our feedback form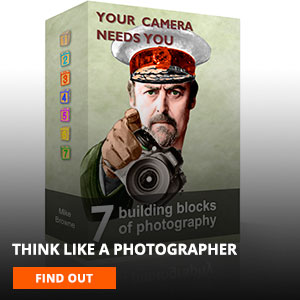 7 Building Blocks of Photography has ...
Massively improved my photography overall.
What are the differences before 7 Blocks & after?
I did the Masterclass in Photography before this one and enjoyed it so much I decided I had to also do the 7 building blocks of photography.
I have come such a long way since I started the beginners course to now as I have just finished the 7 building blocks. They have made such a difference to my photography and I now get quite a few wows! when I post my pictures on social media and other places on line.
Thanks Mike you have transformed my photography and both the courses were worth every penny to me. Thank You!
The 7 blocks is worth...?
Worth every penny fantastic course loved it and made such a difference to me.
Would you recommend The 7 building Blocks of Photography?
Definitely with out a doubt!
Tell us about your achievements & how you felt:
Get quite a lot of likes now when I post pictures. I have posted a few on photography social media sites and it's very rewarding when you get a thumbs up. Also I do a few car shows throughout the year and my photography at those has really made an impact. A few images attached.
Anything else you'd like to say?
Thanks!
Philip Keys