| | |
| --- | --- |
| Now I have a better understanding of how the camera works | 26th Sep 2020 |
From our feedback form
Masterclass in Photography has...
Put me in control of my photography.
What are the differences before Masterclass in Photography & after?
I've nearly always shot in auto mode and hoped for the best and was generally fairly happy. Have only gotten one great photo and lots of 'nice ones' this way in 10 years since getting my DSLR. Now I have a better understanding of how the camera works, why it gets some things wrong and how to be analytical in making setting adjustments. Early in the course I got plenty of practice deleting the "dud" shots but now I get far fewer "dud" shots to delete.
Is the course value for money?
Yes. taking better photos already... yay happy days...
Would you recommend The Masterclass in Photography?
Yes - well structured course that follows a logical plan. Mike's presentation style is excellent with plenty of real world examples and his encouragement was great. Given enough technical information (including jargon busting) without overload.
Anything else you'd like to say?
Thank you. I'm off to practice, practice, practice. then will be back for another course I'm sure.
Cheers to you Mike.
Cheers.
Phil Habel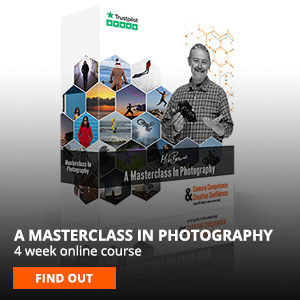 .