| | |
| --- | --- |
| Mike's approach to teaching is great. Easy and to the point. "What settings do I use? The ones that work." I love it | 21st Jul 2020 |
From our Feedback form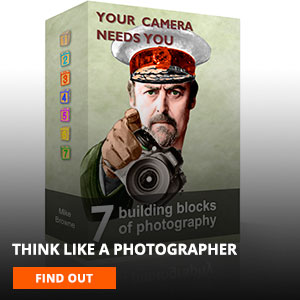 7 Building Blocks of Photography has...
Massively improved my photography overall.
What are the differences before 7 Blocks & after?
I think more about the light than I did before - this is the major one for me. I also look more at the background once I have my subject framed.
What is the course worth to you?
The course was worth the money I spent. It is worth much more in terms of learning.
Would you recommend The 7 Blocks?
Absolutely. Once the basics are mastered, it is time to think like a photographer.
Tell us about your achievements (Published / sold / 100s of likes etc.):
I am an amateur photographer and, as such, I do not publish or sell my pictures (I do not give them away either!). If an opportunity arises to sell pictures, I will take it but I am not actively looking to do this.
Anything else you'd like to say?
Mike's approach to teaching is great. Easy and to the point. "What settings do I use? The ones that work." I love it.
Chris Rochefort