| | |
| --- | --- |
| Mike speaks my "language"--he isn't too hung up on technical stuff or jargon | 2nd Jun 2020 |
From our Feedback form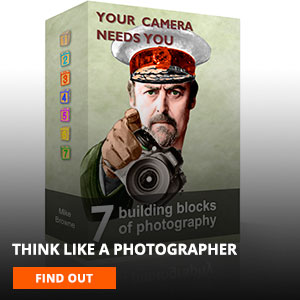 7 Building Blocks of Photography has...
Massively improved my photography overall.
What are the differences before 7 Blocks & after?
I downloaded the courses, worked through Block 4, but then I had to take a break while we moved, traveled and a few other life things. But, I did keep shooting what I learned and kept practicing. I just picked it back up and started at Week 1 (that was my plan all along). I can see the improvement in my work. I now shoot 90% of the time on Manual and the adjustments come natural to me...I'm on Block 5 on this second go (I watched all the videos multiple times, but didn't do the work 'til now) and I can feel the difference in how I think.
What is the course worth to you?
That is hard to say, but it was worth it for sure! Mike speaks my "language"--he isn't too hung up on technical stuff or jargon.
Would you recommend The 7 Blocks?
Yes, it is done in a great way that if you practice you will learn.
Jason Lovato