| | |
| --- | --- |
| I'm more confident after beginners photography course | 14th Sep 2018 |
From our feedback form
Masterclass in Photography has...
Made a huge difference to my photos.
What are the differences before Masterclass in Photography & after?
Looking all around the view finder, looking for distractions, and my compositions are better.
Is the course value for money?
Oh yes it is worth the money, Mike spoke so I could understand, and I loved the worksheets!
Would you recommend The Masterclass in Photography?
Yes, for a beginning photographer these lessons are easy to understand, Mike makes it fun to learn.
Tell us about your achievements & how you feel about them:
I am more confident.
Lou Beister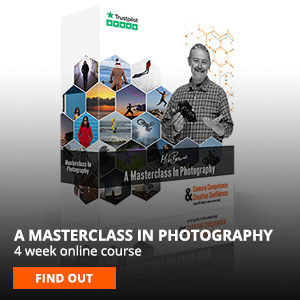 .