| | |
| --- | --- |
| I would without any doubt 100% recommend Mikes course's to anyone | 5th Jun 2022 |

- Reviewed on Google -
I would without any doubt 100% recommend Mikes course's to any one, not just beginners. I've just completed the 7 building blocks of photography... I used to think because I knew how to use the settings on my camera, I should be able to take a decent photo, so how come I just wasn't getting photos that stood out or made me proud. I tried to blame it on the fact I just wasn't the creative type.
7BB taught me exactly why and really changed my photography, I didn't even need to be creative, I just had to think like a photographer and now it just all clicks into place, I truly get it...
Thanks Mike, next step for me will be your light room course but too busy right now practicing just taking pics I'm proud of 😁😊
Wendy Lamb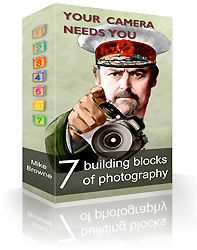 .