| | |
| --- | --- |
| I recommend the beginners course whole heartedly | 14th Nov 2018 |
From our feedback form
Masterclass in Photography has...
Made a huge difference to my photos.
What are the differences before Masterclass in Photography & after?
Composition, understanding light, what different focal lengths do. A thorough recap on camera settings etc. and I learnt new stuff too about light, exposures and composition.
Is the course value for money?
The beginners photography course is fantastic value for money. It has taken me from a "Happy Snapper" to spending time framing and composing the picture how I see it from a human perspective. I can then tell the camera what settings I want to capture that image!
Would you recommend The Masterclass in Photography?
I would recommend this course whole heartedly to anyone who wanted to develop their photo skills beyond the "Point and Shoot" & "Hope for the best" level.
Tell us about your achievements & how you feel about them:
I am a nature and landscape kind of photographer and I am now getting better photos in terms of composition and colour/exposure. I have posted several photos on the Masterclass in Photography facebook page and have even felt confident to post one onto the "Digital Photography: Photo contest group" where I have received some good feedback.
Next stage is to revisit older photos and take newer ones and get them onto ClickASnap!
Anything else you'd like to say?
I think I will be investing in the 7 building blocks of photography in the new year once I've had chance to practice.
P.S. Apologies for the picture of me! :-)
Richard Palmer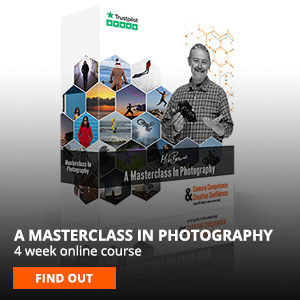 .