| | |
| --- | --- |
| I would recommend this course to anyone that is serious | 30th Sep 2019 |
From our feedback form
Masterclass in Photography has...
Improved my photos.
What are the differences before Masterclass in Photography & after?
Before Masterclass in Photography I really didn't know/understand all the settings on my digital camera and used the auto setting for all my photos. After this beginners photography course I now understand those settings better and have even learned about composition which has improved my photos immensely.
Is the course value for money?
I was hesitant at first to spend the money on the course. I had tried other courses before and they just weren't what I was looking for. But after watching several YouTube videos on photography Mike did I decided to give it a try. Needless to say, I was very pleased with Mike teaching methods and how he walks you through step by step. I also liked the fact that he gave you lessons to complete. That was important to me and made me get out and learn by doing them. Bottom line, the course was well worth the money.
Would you recommend The Masterclass in Photography?
I would recommend this course to anyone that is serious about learning digital photography. Mike presents the course as if he is right there with you and takes you through step by step without overwhelming you. Take the course, you won't regret it.
Tell us about your achievements & how you feel about them:
I'm still working on my achievements and will share them at a later time.
Anything else you'd like to say?
Thank you, Mike and I hope one day to attend one of your workshops. Keep doing what you are doing, it makes a bigger difference in peoples lives that you will ever know.
Don Lesiak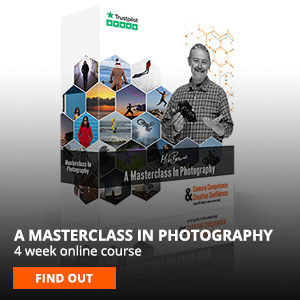 .