| | |
| --- | --- |
| I was actually disappointed after the last lesson of this beginners course | 4th Mar 2019 |
From our feedback form
Masterclass in Photography has...
Given me confidence.
What are the differences before Masterclass in Photography & after?
Greater understanding of the settings on the camera, what, which and why.
Is the course value for money?
Yes, if i get one picture hanging on my wall then it is well worth it.
Would you recommend The Masterclass in Photography?
Without doubt. Great value, easy to follow and most importantly easy to understand.
Tell us about your achievements & how you feel about them:
Having the confidence to adjust all of the dials on the camera, knowing that the result can be great, but understanding why if it goes wrong.
Anything else you'd like to say?
Thank you Mike and team, you teach in such a way that after you finish a lesson you want to put everything into practise and has you look forward to the next lesson. I was actually disappointed after the last lesson, thinking I had nothing to look forward too the next week. I want to carry on learning.
Chris Boneham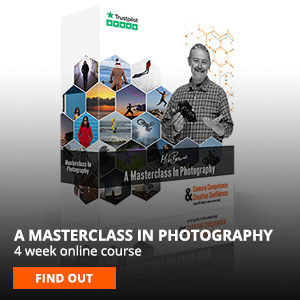 .