| | |
| --- | --- |
| I know what the camera controls are for now | 21st Feb 2019 |
From our feedback form
Masterclass in Photography has...
Given me confidence.
What are the differences before Masterclass in Photography & after?
I know what the controls are for now.
Is the course value for money?
Definitely, I can watch the video's whenever I want to brush up.
Would you recommend The Masterclass in Photography?
Yes, easy to understand and very well presented.
Tell us about your achievements & how you feel about them:
I am progressing slowly, but I am happy to go at a slow pace as I'm the wrong side of 70!
Anything else you'd like to say?
Thanks Mike, you really inspired me to carry on. You recommend getting down to take pics, but you don't give any advice on how to get back up!!
At the moment I'm still winning.
Jean Edwards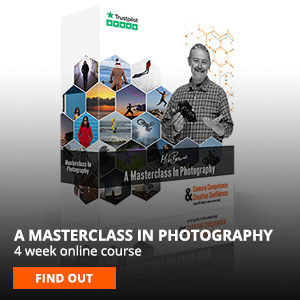 .