| | |
| --- | --- |
| I feel so much more confident! | 19th Aug 2020 |
From our feedback form
Masterclass in Photography has...
Put me in control of my photography.
What are the differences before Masterclass in Photography & after?
I understand how to use Manual and how to understand the Histogram. I feel so much more confident!
Is the course value for money?
Definitely this class is worth the money!
Would you recommend The Masterclass in Photography?
Yes! Mike is so good at explaining things. I think he is a wonderful teacher!
Anything else you'd like to say?
I have watched Mike's YouTube videos for years, and they started me on my journey in photography. The photography lockdown has helped me so much and given me a sense of community. It also has helped me stay sane during this crazy time. The class was the next step for me, and I really have loved it.
Ashley Butman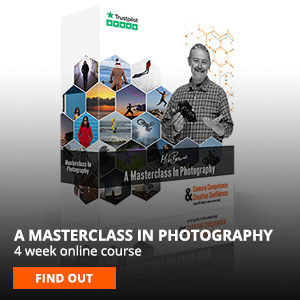 .