| | |
| --- | --- |
| Highly recommend going on the workshop - worth every penny and every minute | 7th Apr 2019 |
From our feedback form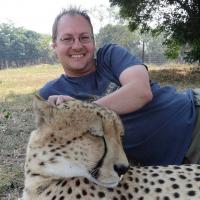 What are the differences before and after the workshop?
Coming on the Lanzarote Workshop has improved my confidence, significantly improved my skill as a photographer and the time spent with other photographers seeing how we all see things differently when taking the same photo opened my eyes to so many more possibilities when looking to get the shot. An amazing experience - highly recommended.
Tell us about your achievements & how you feel about them...
Super proud of the photos I took on the workshop. Uploading them to ClickASnap where they have already generated some good feedaback.
Would you recommend the Lanzarote Workshop?
There's enough time to really begin to understand where it is that you can improve and Mike helps you understand the steps needed to make that improvement. I loved the relaxed atmosphere, the banter, the informal way in which knowledge is imparted and interacting with fellow photographers for nearly a week really got the creative juices flowing.
Anything else you'd like to say?
Highly recommend going on the workshop. It's worth every penny and every minute.
Cyril Sieberhagen