| | |
| --- | --- |
| After beginners photography course I see everything more clearly | 1st Feb 2018 |
From our feedback form
Masterclass in Photography has...
Improved my photos.
What are the differences before Masterclass in Photography & after?
I see everything more clearly, and I'm constantly searching for creative things to shoot, even in the most mundane of locales.
I experienced success with the exercises and am no longer intimidated by my camera.
The Masterclass in Photography is worth..?
I don't know what you mean...monetarily? I think the price was right, especially since there wasn't one-on-one critiquing of my work.
Would you recommend The Masterclass in Photography?
Yes... learning the technical elements of the camera and making them second nature is crucial before moving to the next step, full immersion in the creative process. I'm working on establishing that second naturedness.
Anything else you'd like to say?
Toward the end of the fourth week I was frustrated because I hadn't had the opportunity to share my work and get feedback on it. It put the onus on me to be both creator and evaluator, further intensifying the learning curve.
I understand you can't provide feedback on everyone's work, but it did leave me feeling stranded.
Patricia Terry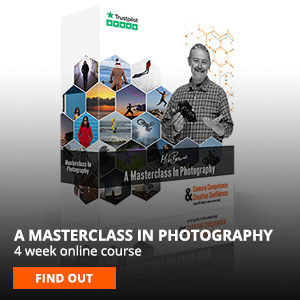 .