| | |
| --- | --- |
| Beginners Course has given me a much greater understanding of the creative side of photography | 22nd Feb 2019 |
From our feedback form
Masterclass in Photography has...
Put me in control of my photography.
What are the differences before Masterclass in Photography & after?
I had a basic understanding of the 'technical' aspects of photography and camera settings, but this course has given me a much greater understanding of the 'creative' side of photography.
Is the course value for money?
This course is definitely value for money. It is brilliant and well worth it.
Would you recommend The Masterclass in Photography?
Mike Browne's Masterclass in Photography Course is fantastic and I would highly recommend it. Mike's approach to teaching and his delivery style are relaxed, down to earth and refreshing. He makes all aspects of the course very easy to understand by explaining things logically and clearly. The video tutorials and worksheets are very well structured and contain lots of detail, but are not complicated. They are very well presented and are very easy to follow. Mike's course has certainly helped me improve my photography.
Anything else you'd like to say?
The course has encouraged me to get out and about to different locations in Sydney and practice the things that are covered in the worksheets.
Peter Reid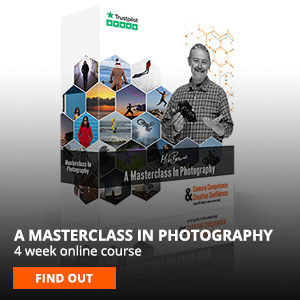 .