| | |
| --- | --- |
| An enjoyable experience and well worth the money | 21st Aug 2020 |
From our Feedback form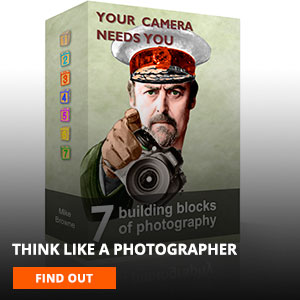 7 Building Blocks of Photography has...
Massively improved my photography overall.
What are the differences before 7 Blocks & after?
Before I thought I was a good amateur photographer, but looking back my results for a 'good photo' were pretty low. Now my hit rate has vastly improved and the number of pictures I am "proud of" have increased dramatically.
What is the course worth to you?
My end goal is not financial return but one of pleasure. And the pleasure and pride I am now getting from the pictures I take is priceless. An enjoyable experience and well worth the money.
Would you recommend The 7 Blocks?
Yes. To anyone who is looking to learn how to take better pictures and learn from the experience of a professional. The course is well structured, easy to follow and you can see tangible results.
Tell us about your achievements (Published / sold / 100s of likes etc.):
My wife loves the results and it has encouraged her to take up photography - she has just completed the Masterclass in Photography! The latest photo posted "That's beautiful" and "That is such a cool photo"...
Norrie Anderson