| | |
| --- | --- |
| This course is very much worth the money because of the way you teach it | 5th Feb 2019 |
From our feedback form
Masterclass in Photography has...
Put me in control of my photography.
What are the differences before Masterclass in Photography & after?
Thank you Mike Browne, you really helped me put it all into perspective, I have moved on from a novice to a complete beginner, for that I am thankful.
Is the course value for money?
This course is very much worth the money because of the way you teach it. You're right about looking around YouTube and trying to figure it out on my own, with all the video out there it would have taking me a lifetime to figure this all out. Great job Mr Browne.
Would you recommend The Masterclass in Photography?
I would recommend the Masterclass in Photography Course, because of the way you have tied it all together and made learning fun and thoughtful.
Tell us about your achievements & how you feel about them:
Still working on my achievements, but you have made it all possible. Thank you Mike Browne.
Anything else you'd like to say?
All my new photographs have been taking inside, following your techniques (it's been a long winter, lots of snow, wind and very cold). I prefer not to advertise the inside of my home.
Thank you again Mike Browne, from Mike on Brown Street, Canada.
Michael Maloney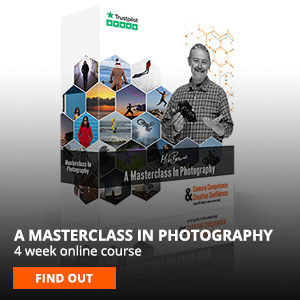 .