| | |
| --- | --- |
| My confidence is through the roof | 28th Jul 2020 |
An email from one of our Masterclass in Photography customers...
Not sure if you man this email in person but thought I would drop a line to say a MASSIVE THANK YOU. I was plodding through the 5th part sent today and something made me look at the scene setting in my camera and for a reason best known to someone (me) I had the setting set to Neutral.
For me, the pictures I have been taking since starting my photographic journey (3 months now) were ok but a sharpness was missing. Even going through each of the steps in you class, they still came out, well, meh...
Changing the setting to STANDARD blew me away, along with taking onboard the white balance setting for the light I am photographing the object is in, in my case the shade of my shed. I am gobsmacked, rejuvinated, I was questioning this craft and whether I was cut out for it, but now fired up.
Repeated this simple setting change on both my Canon M50 and Canon 800D using just the 18-55mm Kit Lens - My confidence is through the roof and for this I thank you for your course and the free videos up on your YouTube channel.
I think the deeper lesson for me here is to try a setting to see what it does to find a combination that gives what I want to achieve, and maybe a few supprises might come out to suprise / inspire me.
I wish you and yours well.
Dave Carrera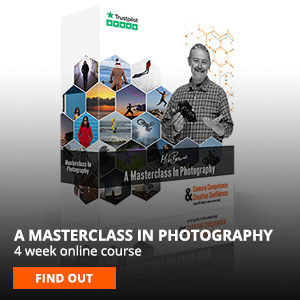 .