| | |
| --- | --- |
| I have a better understanding after Masterclass in Photography | 3rd Mar 2021 |
From our feedback form
Masterclass in Photography has...
Made a huge difference to my photos.
What are the differences before Masterclass in Photography & after?
Before the course I didn't have a great understanding light and how to best use it and also the importance of moving yourself instead of just zooming has really improved my photography. I am also finding that I have a better understanding of shutter speeds and apertures and how to use best use them.
Is the course value for money?
This course is every bit value for money, I'v downloaded and printed off all of the material that I now have forever to use a valuable resource and I can go back over and over anytime I need to, especially the videos, which I love!
Would you recommend The Masterclass in Photography?
I highly recommend this course. Mike is a wonderful teacher, he explains everything in simple terms, his teachings have helped me to improve my photography greatly in so many different aspects. He in such an inspirational teacher.
Tell us about your achievements & how you feel about them:
I am more excited about and committed to my photography hobby.
Anything else you'd like to say?
I don't have any pics I'd like to send in atm, but I'll work on it. Thanks Mike for all your hard work, you are very a very inspirational photgrapher.
Margaret Murphy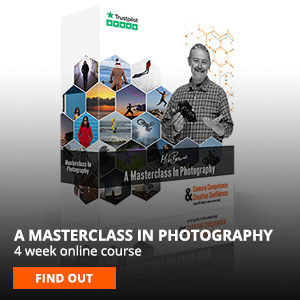 .