2-Day Photo Workshop in Switzerland
Saturday 13th - 14th April 2024: £595 - 10 places max

Day 1 is at a beautiful lake (Pfäffikersee) in Pfäffikon (ZH) with a classroom discussion, practical exercises and feedback. There are boats, wooden docks and distant snow capped mountains as your raw materials. You'll get to know the location well and be able to choose different vantage points for a sunset shoot in the evening.
Day 2 is an all day photo-walk and mentoring session in Zurich itself which coincides with the Sechseläuten Children's parade, making it a great opportunity for street / people photography.
Who's it for?
The Zurich, Switzerland Photo Weekend is about creative thinking as a photographer and is for all levels of experience. You'll learn about finding interesting angles and perspectives, how to make creative choices about light, composition and choice of camera settings and lenses to get the very best from an image.
For a beginner this is the perfect opportunity to practise and have me on hand to help you. The only thing you need is a very basic knowledge of your camera and where to find the controls before the workshop. You don't have to be an expert or shoot full manual, you just need to be familiar with your camera. Here are a few hand picked free video tutorials to bring you up to speed.
More advanced photographers will find the creative exercises challenging, group discussions enlightening and the locations interesting to shoot. And I'll help you develop new creative ideas and ways of thinking.
Getting there
Zurich has a major international airport and excellent road and rail links from all over Europe. If travelling from outside the EU you may need a visa so please check.
Pfäffikon (ZH) is twenty minutes by train from Zurich main station (Hauptbahnhof) or Stadelhofen. Day one classroom and lake are less than ten minutes walk from Pfäffikon station. Details will be in the itinerary I send you on booking.
Accommodation
Accommodation is not included because everyone will have their own needs so it's better for you to choose whatever works best for you. Some bring their family for a holiday whist they do photography with me. If that's you, maybe an apartment would suit your needs. You may prefer a nice hotel, others just want somewhere clean to shower and sleep.
Here's a list of Places to Stay in both Pfäffikon and Zurich. If you are flying out on Sunday evening, I recommend staying in Zurich which has easy access to the airport by train.
Locations / shots include (but are not limited to...)
Lake Pfäffikersee
The weather can change fast and be misty in the morning with opportunities to photograph boatmen gliding over the water with hints of the far shore as a backdrop, an hour later it could be clear and calm with reflections of snow capped mountains and blue skies beyond. Old wooden docks make great foreground when we shoot sunset and low light on Saturday evening.
See more in the gallery below...
Zurich
The architecture and backstreets are rich in photo opportunities and I'll be helping you 'see' and execute images. Street performers are often on the wide pedestrian Rathausbrücke bridge over the river Limmat prior to the afternoon parade.
The afternoon Sechseläuten Children's parade is an opportunity for colour, characters and shooting pan-blur movement shots.
What will I learn?
Gain insights into light, composition, and the photographer's mindset—finding beauty everywhere. Develop your landscape photography skills by the serene lakeside completing exercises and shooting the scenery. And you'll learn the difference between good vs bad photos, unearthing hidden gems even in unexpected places.
Develop your street and city photography as you re-imagine locations, refine composition, and watch your confidence soar.
Planning and learning the thought process of photography is vital for any genre of photography. I call it the 7 Building Blocks of Photography and they are common to all cameras and photographic situations. You may have heard of this course and we'll be using techniques and processes from it throughout the weekend.
Booking and payment deadline - 13th January 2024
I ask for full payment to reserve your place
Please DO NOT book travel until we confirm the workshop has minimum number of participants
If there is not enough attendees before the booking deadline your payment will be refunded in full.
If you have any queries, please contact us...
Your tutor at a glance
I'm flattered to have been called the UK's friendliest Photography Expert (Thanks 500px!).

I'm proud to have made hundreds of videos and spent thousands of hours teaching people like you to see more beauty in the world every day (and to capture that beauty), by thinking like a photographer.
My YouTube channel has served more than 26 Million views and has more than 260,000 subscribers.
I've appeared on TV shows and been asked to speak at some of the best photography events on earth, such as:
Xposure International Photography Festival, Sharjah, UAE
The Photography Show, Birmingham, UK
I've enjoyed a wonderful career as a photographer, presenter and teacher. I even trained as a teacher so that I could reach my full potential and enable others to reach theirs.
As a photographer, I'm proud to have won multiple awards:
Petapixel TopTen Youtube Trainers list
x3 Xposure International Photography Festival Awards
Fuji Commercial - X2 Fuji Wedding
Kodak Gold
14 Master Photographers Association Awards
And I've been lucky to have had exhibitions at prestigious venues such as:
The Master Photographers Association
Royal Photographic Society
Romanian Embassy (London)
Xposure Photography Festival - others...
When not teaching photography I also have a role as a brand ambassador for ClickASnap.com and I have written for publications such as:
Ephotozine
DSLR User magazine
Professional Photographer
Photography Monthly - others...
Trumping all of this, my proudest achievement to date is the huge number of wonderful 5* reviews on Trustpilot and Google - written by people like you after completing my courses. This is what inspires me to continue creating courses to help more people fall in love with photography.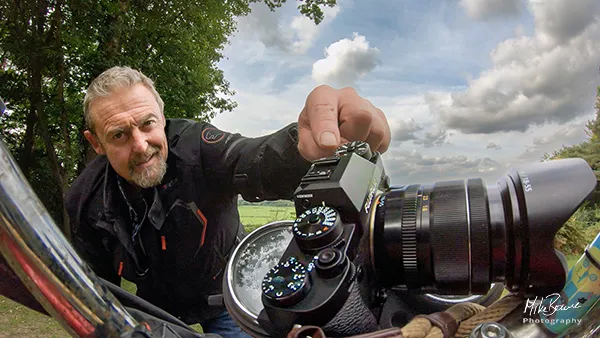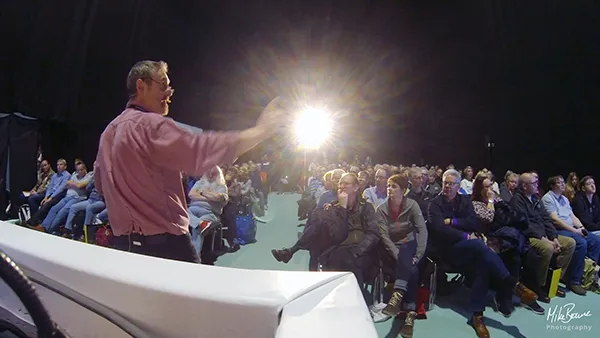 Xposure International Photography Festival - Sharjah, UAE