| | |
| --- | --- |
| Ultimate Beginners Course gave me the confidence to pick the camera up and choose my shot | 10th Oct 2017 |
From our feedback form
Ultimate Beginners Course has...
Made a huge difference to my photos.
What are the differences before UBC & after?
Before this beginners photography course it was just auto point and press and now I look forward to taking the next photo.
I also now have understanding of the various modes and what they do.
The Ultimate Beginners course is worth..?
Definitely worth it.
Would you recommend The UBC?
I would recommend this course. The course gave me the confidence to pick the camera up and choose my shot and not just to take the shot.
Anything else you'd like to say?
I now have a new camera and I am selecting the lenses I'd like to use. I am now doing the 7 building blocks course whilst referring to the worksheets off the Ultimate Beginners Course.
Ian Wise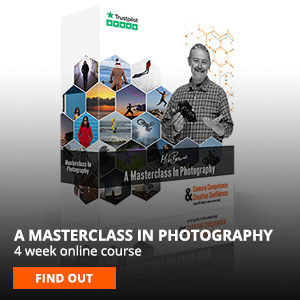 .